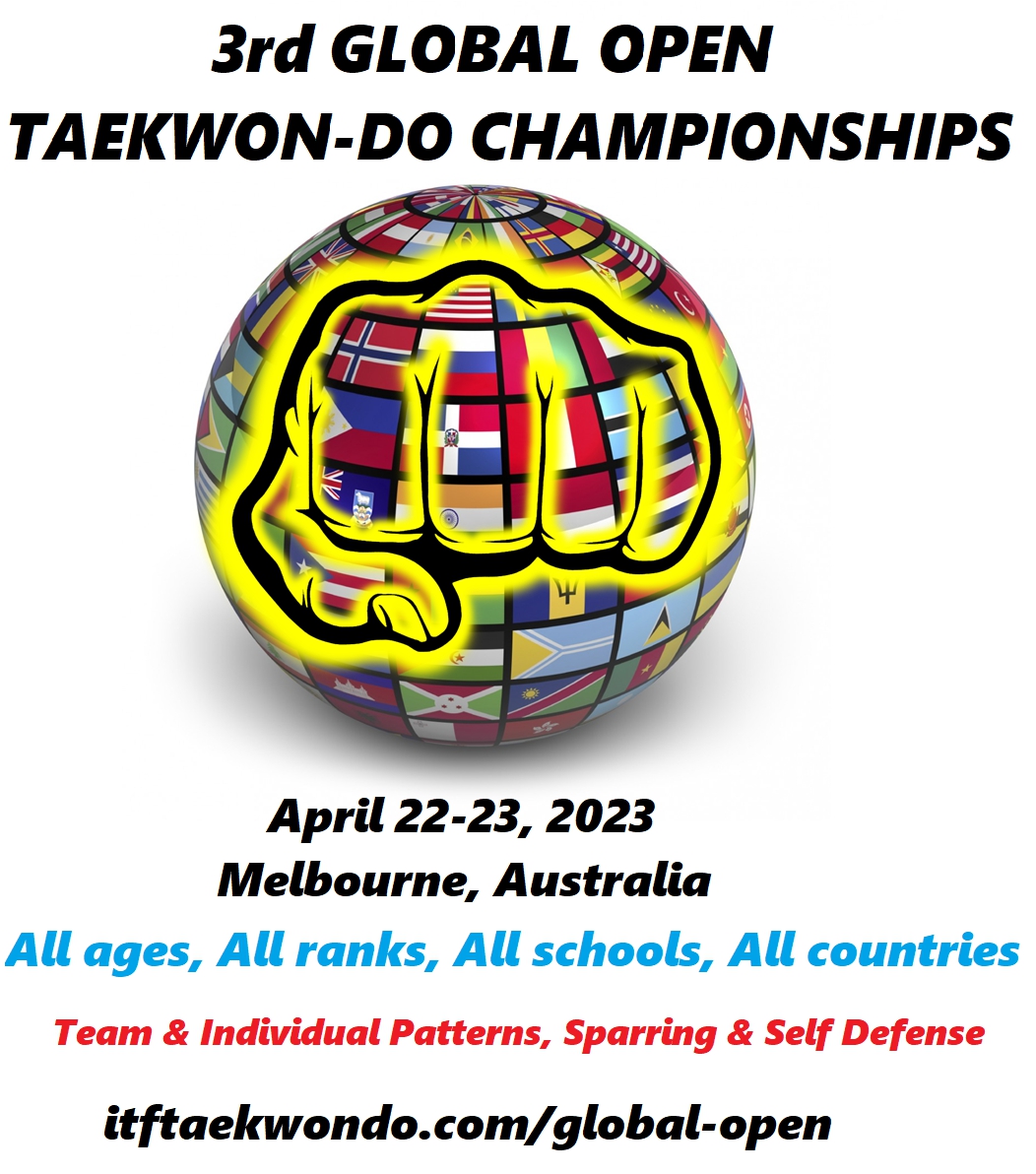 Event Details
The 3rd Global Open Championships is being held over the weekend of Saturday 22nd – Sunday 23rd, April 2023 at the Caroline Springs Leisure Center, Victoria.
It promises to be one of the biggest and most inclusive week of Taekwon-Do activities held in Australia's 50+ year history. It all happens in Melbourne, Australia
The event is open for all ages, all ranks and all Taekwon-D0 practitioners.
The Global Open Taekwondo Championships will feature both ITF and WT events
Team and Individual Sparring,
Team and Individual Patterns/Forms
Self -Defense demo events.