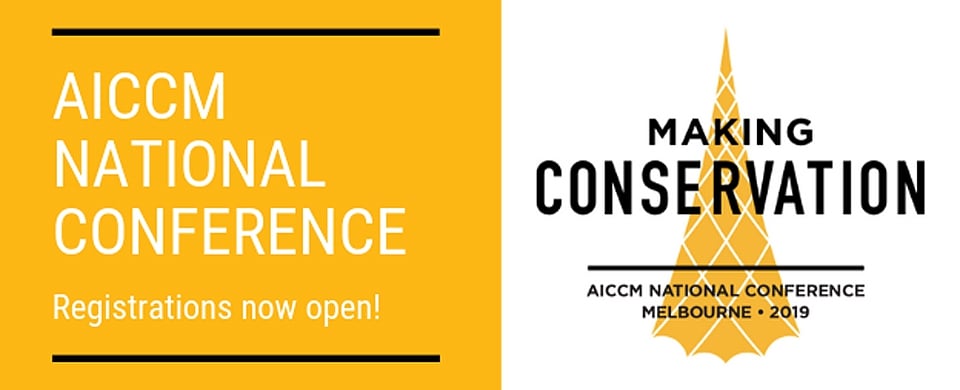 Event Details
At the AICCM National Conference 2019: Making Conservation, we invite you to consider how we make our profession. Broadly divided into three themes—making conservation sustainable, innovative and connected—we want to discuss what excites you and what challenges you.
What treatments are inspiring you, what new project have you developed, what plans do you have for the future? Where should conservation be heading, both locally and globally, and how are we going to get there? How are we making conservation now and how can the way we make conservation shape the future?
Join your colleagues at the Pavilion at Arts Centre Melbourne, 13–15th November 2019, and continue the conversation.
The conference will feature 3-days of presentations, panel discussions, posters and a trade fair. With welcome drinks on Wednesday evening and an optional dinner at the delicious Charcoal Lane on Thursday.
Early-bird registration until Monday 14 October!