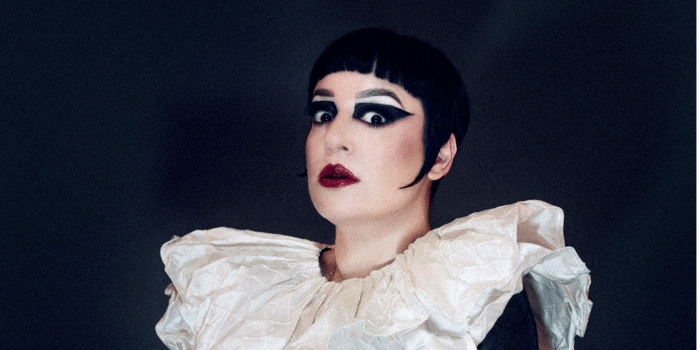 Event Details
Carla Lippis is a live grenade with lungs, and she's ready to unleash her new sound at Stay Gold with her first full length album, MONDO PSYCHO: an avant garde descent into rock 'n' roll purgatory helmed by 'the Satanic Liza Minelli', whose relentless vocal power grinds audiences everywhere into a state of submission. With nods to Iggy's Raw Power days, the riot girl howl of the 90's, the chaotic post-punk of The Birthday Party and the insolence of X-Ray Spex's Poly Styrene, Carla's dominating presence is both feared and revered.
Backed by Adelaide's most dextrous musicians: 'Shaolin Afronauts' afro-futurist band leader Ross McHenry on bass and Matriach Moog; celebrated film sound designer Duncan Campbell on synths; sound effects and piano; Glaswegian-born avant noise specialist, Geoffrey Crowther on guitar; NYC-based Angus Mason on drums; and the aptly named Django Rowe on second guitar.
The show is a live phantasmagoria where Carla sets out to evolve beyond the horizon of hardcore, to a place where she can unleash her furious manifesto. 'Carla has performed with the likes of Calexico, Tom Waits' guitarist Marc Ribot and She & Him's M. Ward.
Supported by:
V is the solo project of acclaimed synthpunk artist V, forged in Berlin and fine-tuned in Naarm. Sharp and politically engaged, V's powerful stage presence, industrial beats, dilated physicality and dynamic vocality mesh the right kind of magic to evoke a mystique constructed out of eroded body parts from the fertile ground of early 80s year zero times.
'Soft cellian rumbles in the fog'
- Rough Trade