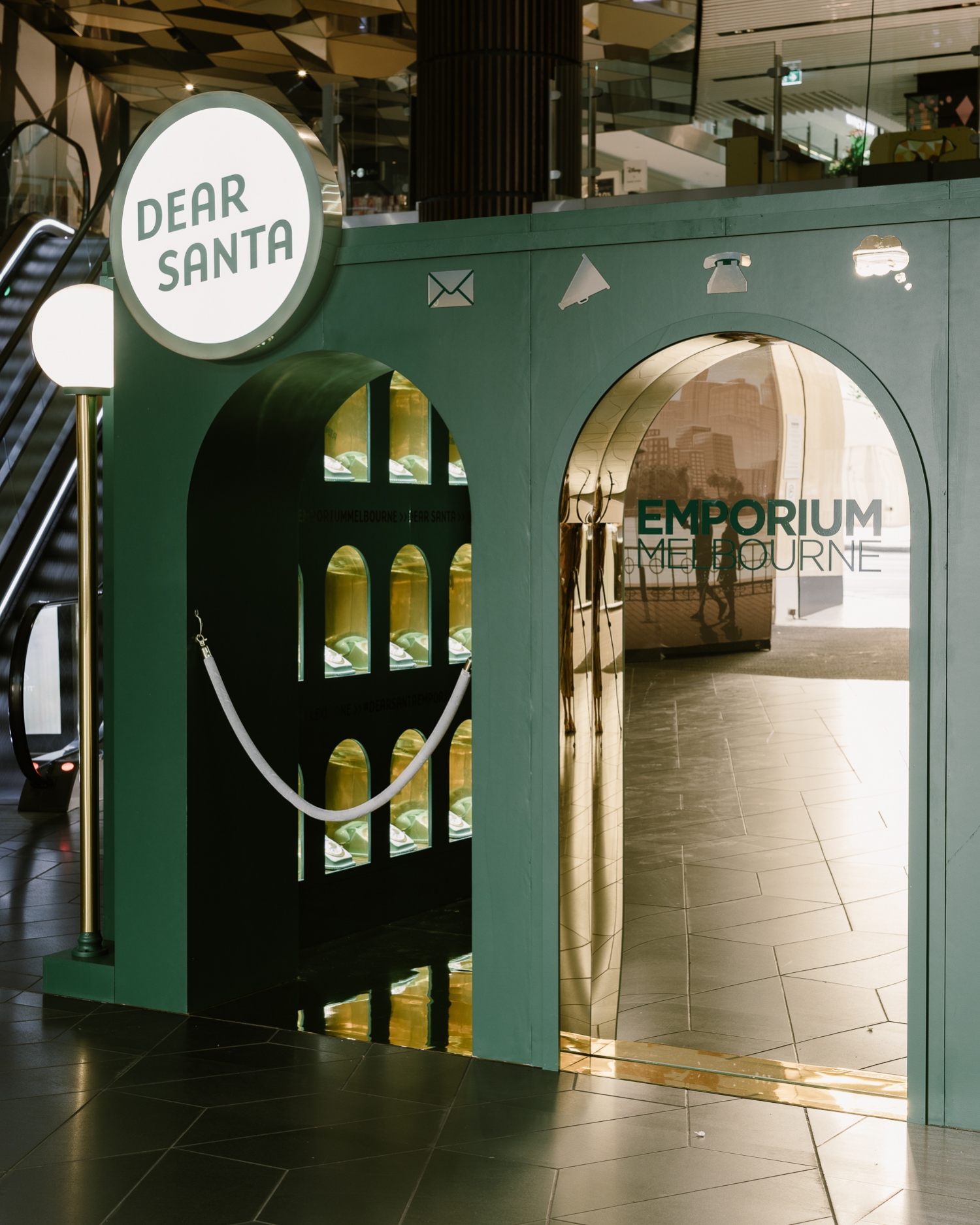 Event Details
Throughout the festive season, Emporium Melbourne will open all communication lines to Santa, adding a touch of magic to Christmas shopping. From 27 November, shoppers can take a break from their busy schedule and explore Santa's communication headquarters, at the Dear Santa Immersive Experience located on Ground Floor near the Lonsdale Street entrance.
Enter Santa's Communications Hub filled with Instagrammable-moments; inviting visitors to meander through the four different rooms and discover the ways to get their message to Santa, including: Emails To Santa, Thinking About Santa, Phone Calls To Santa and Shout Outs To Santa. Each visitor will get to share their Christmas wishes with Santa in a fun and unique way… even telepathically! Hidden QR codes can be found throughout the set; encouraging visitors to scan and enter the draw for a chance to WIN a $1,000 Emporium Melbourne gift card – the perfect discovery under the tree on Christmas Day.
For time-poor shoppers, Santa's Hotline booth may be the perfect solution to getting wishes heard. Resembling an old school phone box, participants can pick up the receiver and listen to the prompts whilst declaring whether they have been naughty or nice this year!
Emporium Melbourne will also host 'Postcards to Santa' on Level 3, where a series of festive stamps will be designed to go on a large-scale postcard in the activation zone. The stamps will be accompanied by coloured markers for children to write their name, and stamp on the postcard, forming a live art piece that changes day by day.