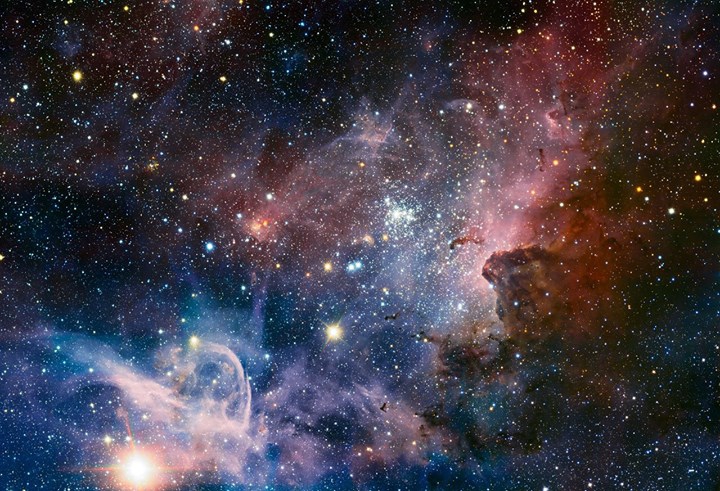 Event Details

Join astronomer, Dr Tanya Hill and discover some of the wonders of the universe. Book early to avoid disappointment.

Explore a feature of Melbourne's night sky with astronomer, Dr Tanya Hill, stargaze through telescopes (weather permitting) and enjoy a complimentary glass of wine with cheese at these 18+ events.

Doors open at 7pm for a prompt 7.30pm start. Due to the nature of the presentations, unfortunately latecomers cannot be admitted.

>3/8/16 ~ The Hubble Space Telescope<
It was 1990 when the Hubble Space Telescope lifted off and changed the way we view the cosmos. Discover its greatest achievements and the beauty of its science.

>10/08/16 ~ Juno Mission to Jupiter<
On July 4, NASA's Juno spacecraft entered orbit around Jupiter. This amazing spacecraft will peer below Jupiter's swirling clouds to reveal how the biggest, and most likely the first, planet in our solar system came to be formed.

>17/08/16 ~ The Light Fantastic<
When it comes to astronomy, light is at the heart of everything we know. That light can travel for billions of years, with a story to tell and information to be found. This is the journey of how we have come to know the universe.

>24/8/16 ~ Black Holes and Gravitational Waves<
The recent discovery of gravitational waves has provided further proof that black holes do exist. What are these beasts that have crossed from science fiction into science fact? And what makes gravitational waves such an exciting discovery?

Adults $35, Members $30
Call 13 11 02 to purchase a season pass and see the entire Discover the Night Sky series for just $115.