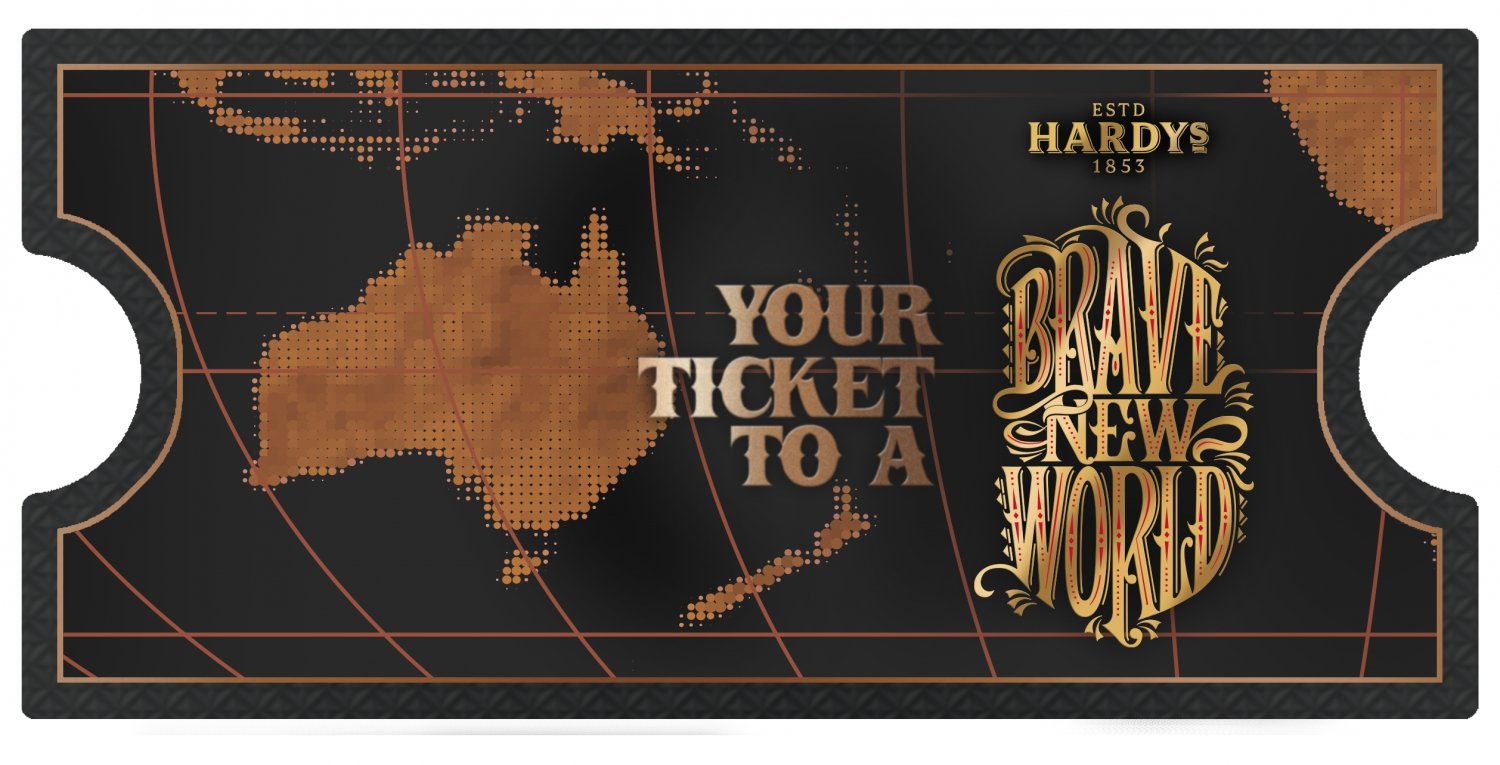 Event Details
Are you looking for your next exciting wine discovery and experience?
Hardys Brave New World pushes boundaries by bringing together unique blends and wine making approaches to satisfy the most curious palate.
So please join us for an exciting evening and embark on a journey of discovery as we introduce you to this brand new range of wines.
Whether it's the Shiraz Black, Shiraz Sangiovese or Grenache Shiraz Mourvedre (pronounced Moe-Ved-Dra) that takes your fancy, you'll be able to explore each wine and discover the unique and bold flavours that make them unique.
Come down to sample and savour* Hardys Brave New World to some good tunes and open your mind to a new world of wine.
Be Bold. Be Brave. Be Experimental.
#hardysbraveneworld
Patrons must be 18+.

About Hardys: Thomas Hardy was one of South Australia's greatest wine pioneers and visionaries and is deeply entrenched in Australia's winemaking industry. He settled in colonial South Australia in 1850, planted his first rows of Shiraz and Frontignac grapes on the banks of the River Torrens and bottling his first vintage in 1857. Since then, six generations of the Hardy family have been committed to producing extraordinary wines that continue to uphold the quality and heritage of the Hardys brand.