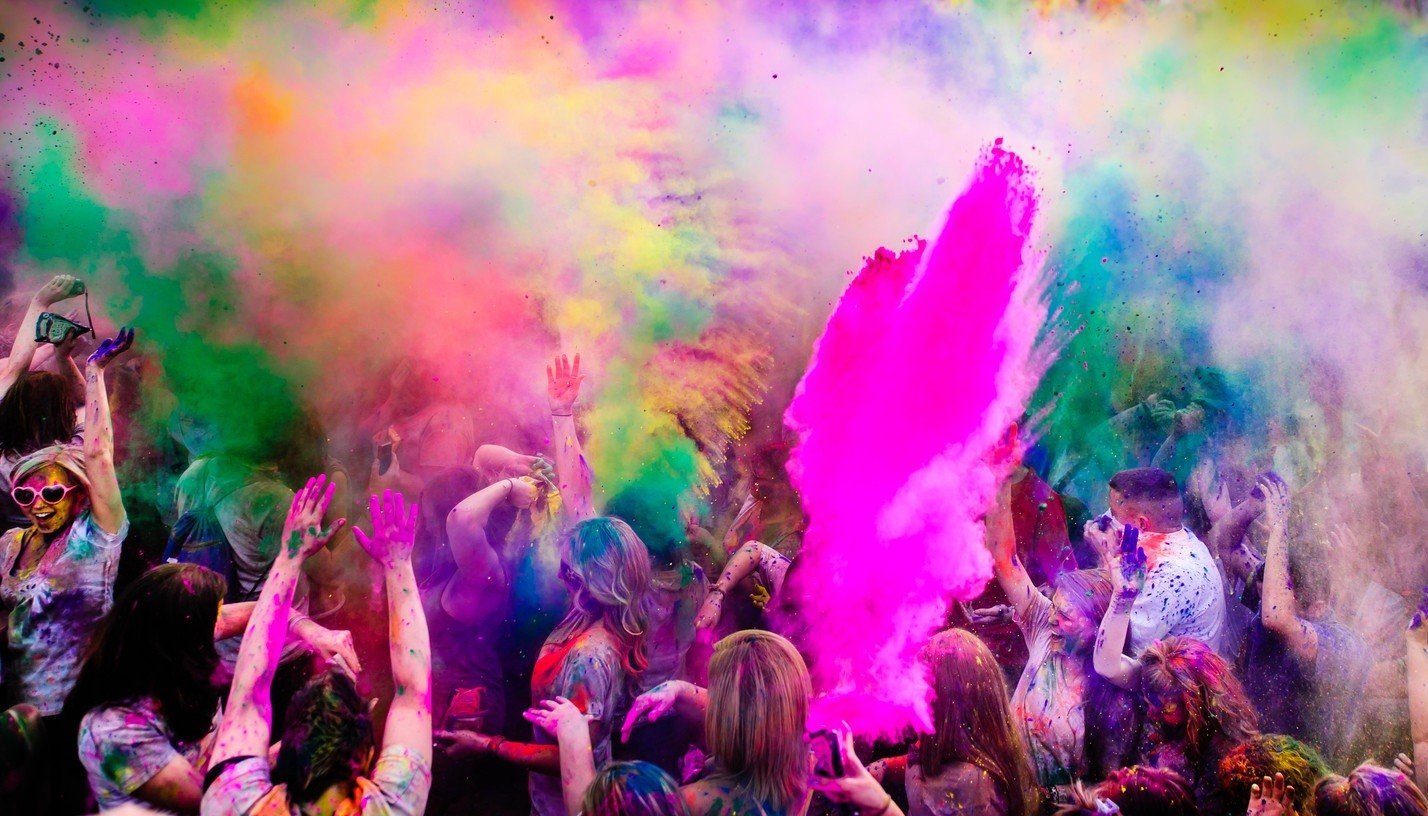 Event Details
The HOLI CELEBRATION OF SPRING™ is back for its 4th year!

Known as 'HOLI' in India, this is a social and cultural festival during which people smear a wide range of colours over their bodies as a mark of love and respect. The festival celebrates the importance of spring.

IMPORTANCE OF SPRING
Spring is the season of abundance, marking the end of winter and preparing for the scorching of the summer heat. It is a time of renewal and hope as the natural world comes to life after the winter chill. Birds return from their winter migrations and fresh buds appear on the naked branches of trees.

CONCEPT
Holi Celebration is an opportunity to rejoice. Throughout the world, people come together irrespective of cast, creed, colour, race, status or gender. It is a unique moment where the throwing of colours disguises our differences and helps remind us of our similarities, breaking down the barriers of discrimination. This alone is reason enough to join us in this colorful celebration.

FESTIVAL PROCEEDS GOES TO
We want to say a huge thank you to all of you for embracing 'Holi Celebration' and making it an amazing community event and celebration of the Indian culture.
Over the last three years proceeds made possible by your participation enabled us to provide water pumps with in rural communities in India to allow much needed water access. Last year we partnered with an NGO called AKSHAYA PATRA that delivers a free school lunch program across India. This program ensures that children won't go hungry if they attend school and encourages parents to send their children to school instead of work.
For this year we have even bigger dreams for A Colourful Change and what we can achieve in India. Not only will we increase our school lunch program sponsorship but also support women empowerment initiatives through an NGO Eco Exist.

So Let's bring on the culture, love, spirit, forgiveness, music and food with the colours of spring. Get ready for outdoor colour throwing festival with surprise attacks, manic laughter and returning home unrecognizable. Lets give our friendship and love a colourful high-five! For a good cause

This is a sustainable festival for more info: www.colourfulchange.net
Alternatively please email us :) acolourfulchange@gmail.com

PLEASE SHARE AND INVITE YOUR FRIENDS AND THEIR FRIENDS TOO!