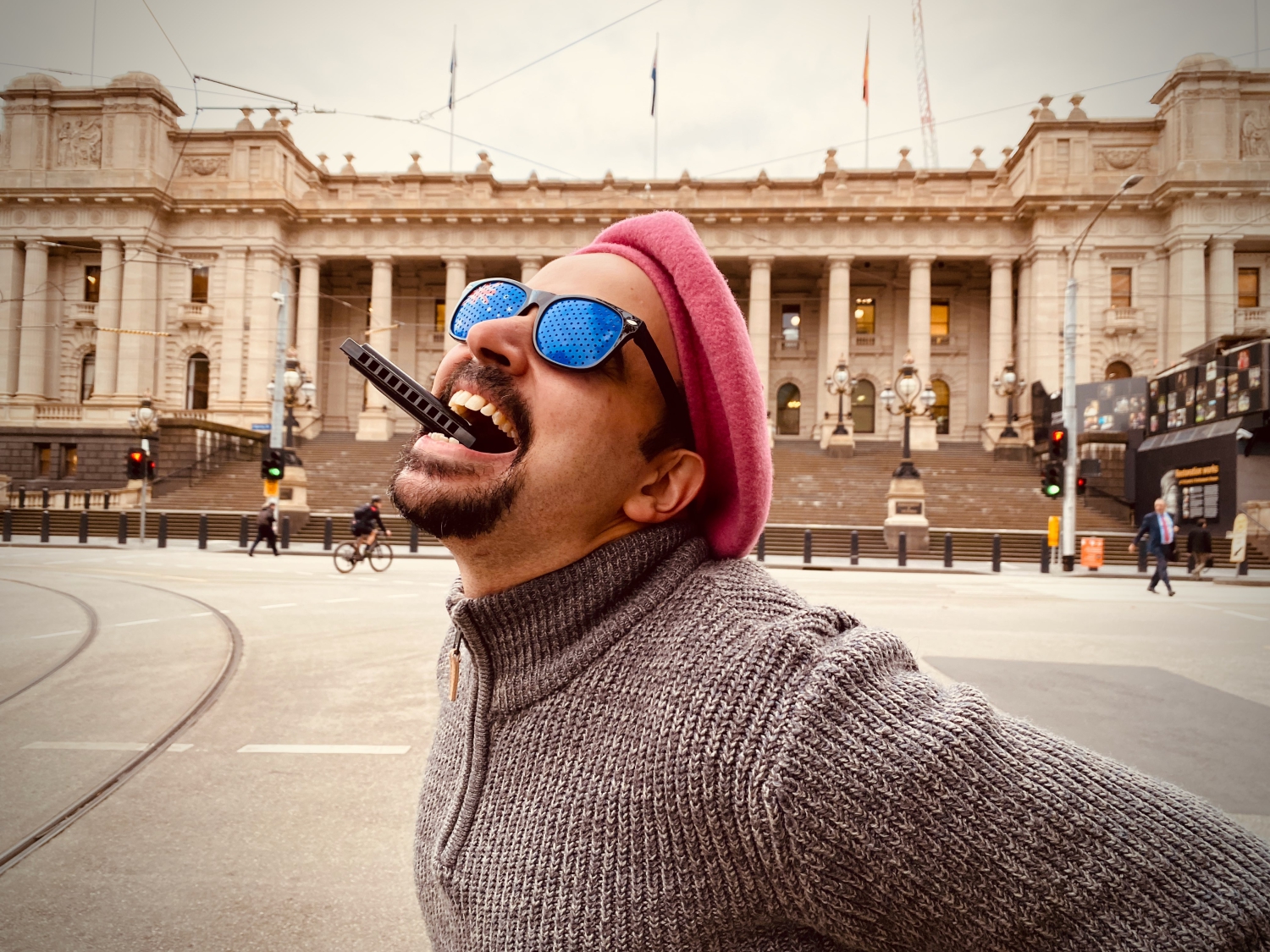 Event Details
Behold the blind bard beneath the beret!
In lockdown, comedian Jeremy Moses wrote and performed 100 slam poems in 100 days, receiving moderate acclaim on social media for his searing political commentary and silly wordplay. Going on to cover one federal and two state elections, he single-handedly saw off countless Australian political heavyweights - or so he thinks.
…but beneath/behind his trademark pink beret/sunglasses lies (lays?) a visually-impaired Australian/Indian/Singaporean/Iraqi Jew with a story to tell.
"Arguably one of the funniest visually-impaired Australian/Indian/Singaporean/Iraqi Jews performing at this year's Melbourne Fringe Festival."
- Jeremy's family.
Join Jeremy as he presents the funny side of living with a disability, the not-so-funny side of losing a parent, and the poetic nonsense that captured his daily life for two long years!
Presented as part of the 2023 Melbourne Fringe Festival.
Important Event Information:
OCT 11-14 - Doors at 6:15pm, show at 6:30pm sharp.
OCT 15 - Doors at 1:45pm, show at 2pm sharp. This relaxed/sensory friendly matinee session will also include additional visual descriptions of the performance by the performer for low vision audiences.