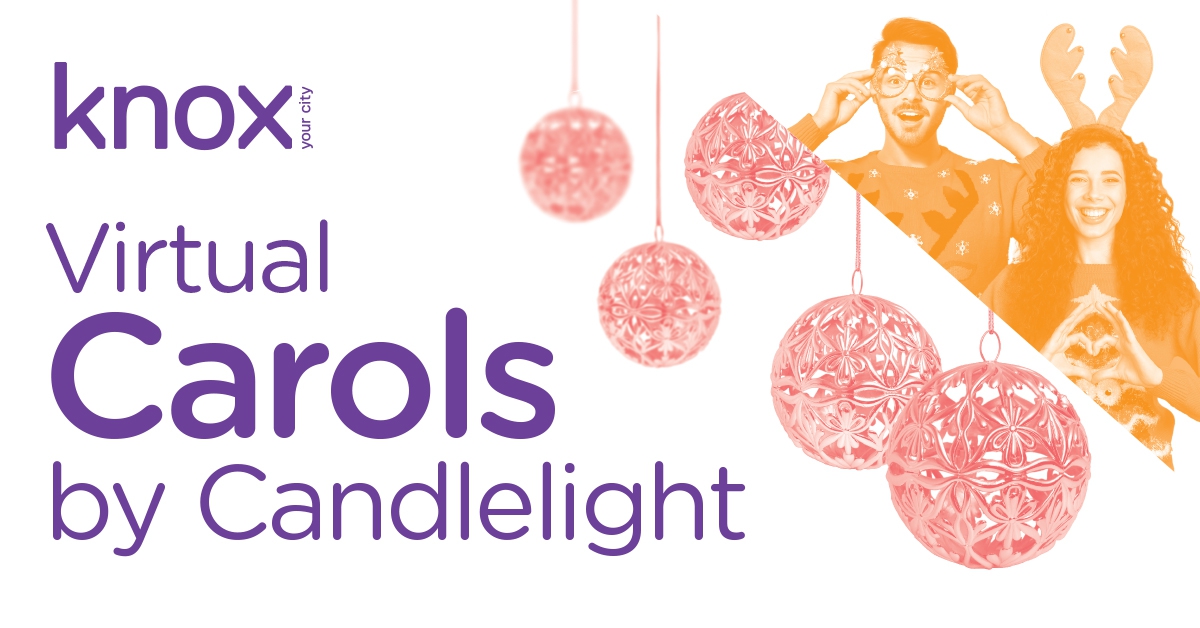 Event Details
This year's Knox Carols by Candlelight will be broadcast as a live virtual event straight to your home.

Join us for an evening of festive entertainment featuring outstanding performers, sing-a-long Carols, family entertainment and all the fun of our usual large-scale event – in your own back yard!

Get together with your family and friends, and enjoy a wonderful evening bringing in the festive season and celebrating Christmas 2020 style. Streamed LIVE

Key Times: 6.30pm - Christmas Entertainment (ft. The Mik Maks) 7.00pm - Knox Factor Grand Final 8.00pm - Main Carols Concert Main Carols Concert Program (8 - 10pm): - Welcome to Country with Wurundjeri Elder - Address by Mayor of Knox - Craig Irvine, Master of Ceremony (MC) - Jonathon Welch, Principle Artist - Imogen Spendlove, Principle Artist - Ricky Muscat, Principle Artist (Muscat_MUSIC) - Director of Music, Lieutenant David Coit leading The Royal Australian Navy Band - Tracey Kennedy and Katia Labozzetta, vocalists for The Royal Australian Navy Band - The Chime Choir (Chime Choir - Melbourne, Australia) - Knox Factor 2019 Winner, James Cormack-Brown (JCB Live) - Christmas message by Peter Lewis, Breakthrough Christian Church - 3d Arts presents Santa's Arrival
Accessibility: Closed Captions will be available throughout the Knox Carols program, along with large print versions of the Carols Songbook.

Please note: This virtual event is recorded at Knox Community Arts Centre within the current Victoria Covid-19 restrictions.