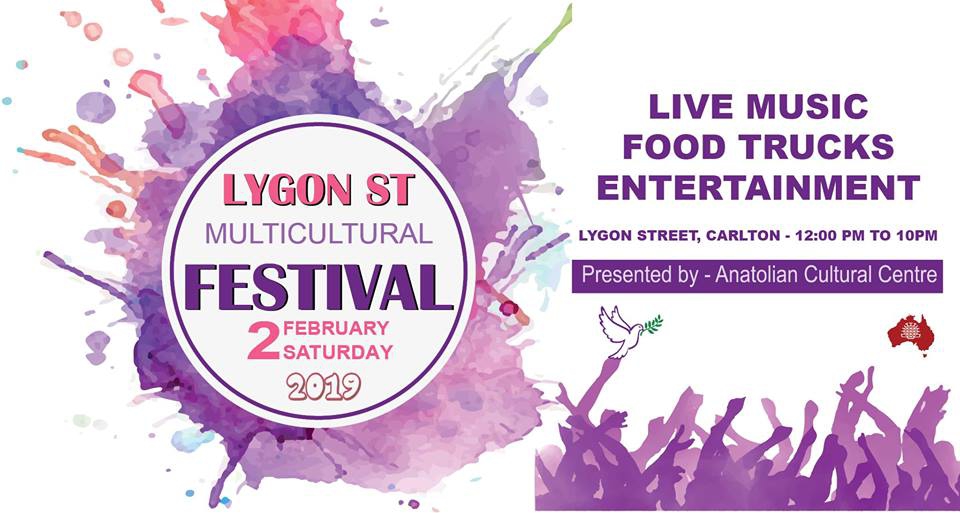 Event Details
Come and join us at the Multicultural Festival 2019 in Lygon Street, Melbourne's' Little Italy' for a family fun day promoting harmony between cultures and celebrating multiculturalism in Melbourne.

Something for everyone at a fun day of live performances and musicians on stage,
delicious foods, kids entertainment and most importantly an atmosphere of peace and unity.

Why not arrange a meet up with friends, sample the tastes and sounds of one of Melbourne's most loved neighbourhoods.

Easy to get to by tram or why not stroll up from the CBD area.

Enjoy and have fun and we look forward to seeing you.

Promotion of this event on My Guide Melbourne sponsored by University Cafe .. Lygon Street's finest place to meet and eat.