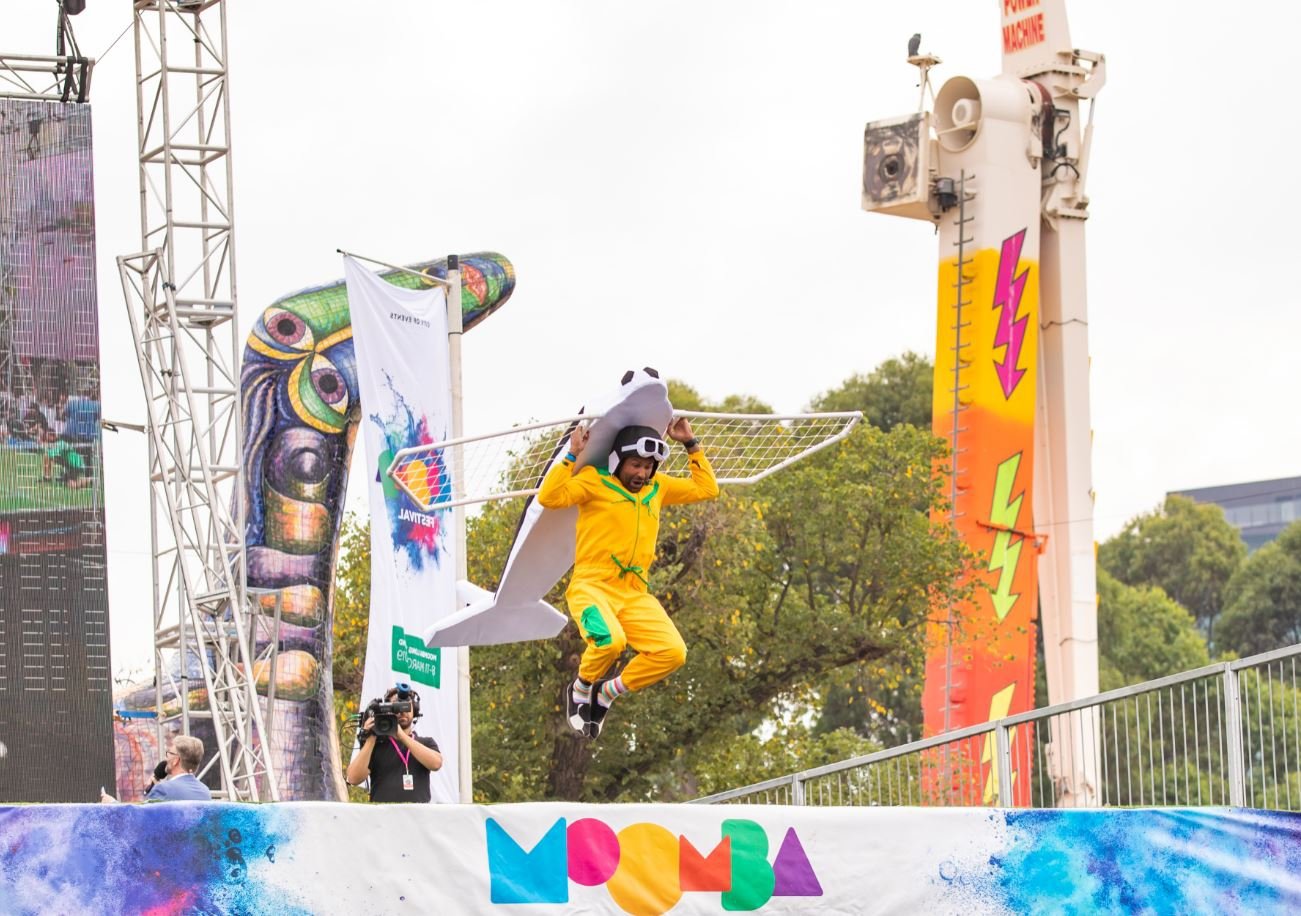 Event Details
Date: 11:30am – 1pm on Sunday, 8 March (entertainment – including the Airforce Roulettes – from 11am)

Price: Free

Held on Sunday 8 March, the hilariously spectacular charity event, Birdman Rally – a long-held Moomba favourite – will see competitors attempt to fly over the Yarra River.
Aided by a nifty flying machine or simply super-hero bravado, courageous competitors don inventive homemade flying devices as they take the brave jump – all in the name of charity.

A fundraising battle unlike any other, all 17 competitors are busily raising money in the lead up to their leap.

The amount they raise will add extra points to their final score.
Don't miss this iconic must-see Moomba Long Weekend favourite!