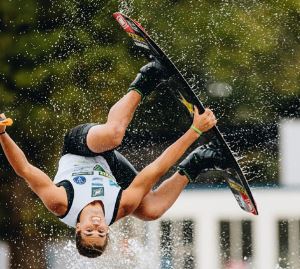 Event Details
Favourite Moomba activity to watch is the watersports; all free to watch and taking place along the famous Yarra River running through the city.

Date: Friday 6 March – Monday 9 March

Elite international water sport athletes will return to the Yarra River to compete in the 60th Moomba Masters Championship. This well-recognised feature of the Moomba Long Weekend will see the world's best water skiers and wakeboarders from 19 countries compete for the top spot in several disciplines.

Athletes will compete across five categories – slalom, tricks, jump, night jump and wakeboarding – to win the coveted Moomba Masters title.