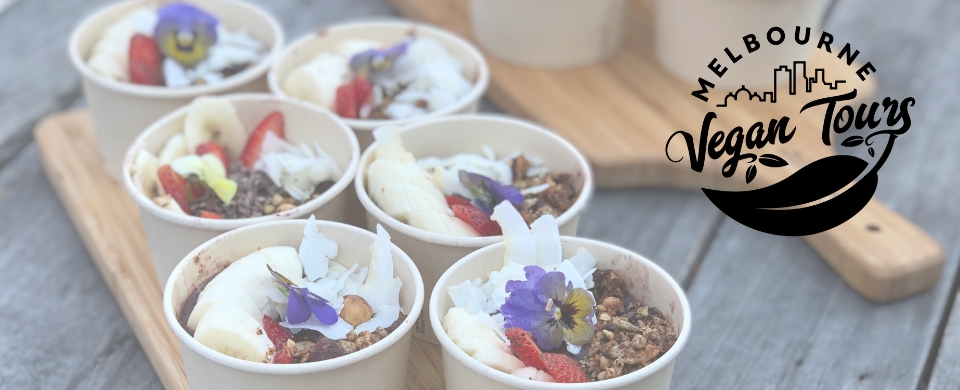 Mornington Peninsula Vegan Food Tour
tasting the best vegan food & wine on offer!
Sat Aug 17th 2019 at 09:00 until 18:00
---
Melbourne
,

Mornington

Melbourne
https://www.myguidemelbourne.com/events/mornington-peninsula-vegan-food-tour
BOOK NOW
Event Details
Join us for an unforgettable experience on the Mornington Peninsula, tasting the best vegan food & wine on offer!

How much is the tour?
$179 for the whole day. This includes transport, all meals, drinks and personal guides to the Vegan scene in Mornington. Each guest will receive a special Melbourne Vegan Tours tote bag, filled with resources, specials & discounts,
How long does the tour last?
The tour will pickup from the CBD at 8:30am and return approximately 6:00pm. Things such as timeliness of other tour guests, weather and traffic can extend the tour slightly.
What is included in the ticket price?
Included are all meals and drinks at three fully Vegan. Plus cheese tasting, wine samples and a sweet treat to finish. All transport to and from the peninsula is also included.
Each guest also receives our regular 'goodie bags' filled with vegan resources and samples to help encourage those around to go Vegan.
The meals are shared at most venues so you can eat as little or as much as you like, though there will be plenty of food available - you definitely won't go hungry! (if you do, we'll get more food)
Do I have to be vegan to be a guest on the tour?
No, while we'd love you to give Veganism a try we're certainly not here to pressure you. We'll do our best to illustrate that going Vegan in Melbourne is one of the best ways to meet new and fascinating people & businesses, enjoy amazing food and feel comfortable that you're making a difference in the world.
Discussion and conversation is encouraged, but all we ask is that you respect the beliefs of the other Vegans on the tour and understand that it is a tour based on the philosophy of being Vegan.
Are the places we visit all vegan?
All the venues we visit on the Mornington Peninsula tour are 100% vegan
How long do we stay at each venue?
Depending on the meal, we spend from 45-60 mins at each venue. Allowing you enough time to enjoy the food and the company with other vegans.
Which venues do you visit?
The Mornington Peninsula tour will visit Soulful Vegan Food, Conscious Cravings, Wombat Cafe, The Vegan Dairy and Trofeo Estate winery PLUS some secret spots and stops along the way!
Are the tour guides Vegan?
Absolutely! All tour guides on Melbourne Vegan Tours are passionate vegans that are involved in the Melbourne Vegan community and are working to grow the Vegan movement across the city and the country.
Do you offer any animal products on the tour?
NO. All meals offered during the tour will be 100% Vegan. We can suggest some other great food tours in Melbourne if you would prefer animal products.
Do you cater for other dietary requirements?
Yes, we cater for other dietary requirements. Please make sure you note any requirements on your booking so we can let the venues know before we arrive.

For more information and to reserve your place, click BOOK NOW