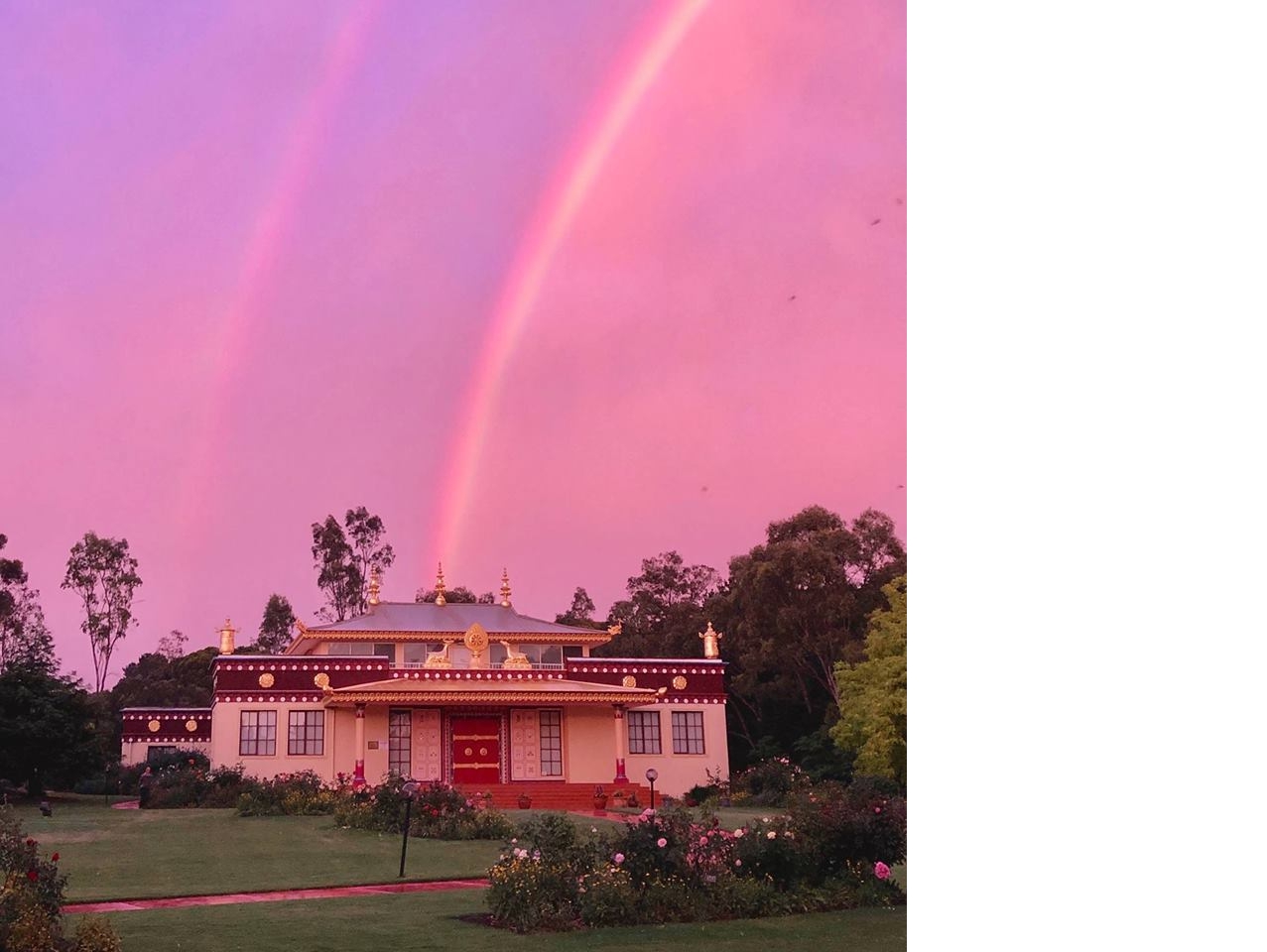 Event Details
- Celebration of Tibetan New Year -
Saturday 23 February 11 am to 3.30 pm
- Day of Meditation - Sunday 24 February 10 am to 4 pm
Join us for a special New Year Meditation Festival and experience how meditation can lead to a calmer, kinder, more resilient you in 2019.
Our festival combines a wonderful celebration of the Tibetan New Year centred around the beautiful traditional Tibetan temple and surrounding gardens, with a strong focus on meditation and also free guided meditations each day.
Both days will feature:
• Temple and garden tours
• Tibetan crafts and gifts and stalls featuring books on meditation and Buddhist philosophy.
• A second-hand book stall to support our local community food program.
• A children's meditation and activity session under the trees each day
• Tibetan momos and rice paper rolls served at the rear temple Terrace Café
• Coffee cart, home-made chai and cakes
• The Enjoyment Shop with beautifully selected products and gifts
CELEBRATION OF TIBETAN NEW YEAR - SATURDAY 23 FEBRUARY
- A free 30-minute guided meditation session at 11 am
- The New Year Blessing Ceremony at 12 noon in our magnificent traditional Tibetan temple. Hear speakers and pray for an auspicious year for all living beings and the environment. This is a much celebrated and enjoyed community event. We invite community leaders and representatives of many religious traditions.
- A special extended temple tour and guided meditation led by Venerable Cathy Evans, who has extensive knowledge of Tibetan artistry and its relationship to Tibetan Buddhist philosophy.
DAY OF MEDITATION - SATURDAY 24 FEBRUARY
- A free 30-minute guided meditation at 10.30 am
- Three free talks by leading Buddhist teachers from different Buddhist traditions at 11.30 am, 1.30 pm and 3 pm, each will include guided meditation.
-A half-hour meditation workshop at 1 pm provides an opportunity to ask questions about your meditation practice - maybe you are finding it a challenge to deal with a busy mind or every time you meditate you get sleepy, or you would like to move to another level with your meditation. Two of our most experienced meditation teachers will be available to answer questions, with a facilitator to support the session.
Entry - $5 per person. $10 for family of two parents and school age children or younger.
For more information please phone 9333 1770 or email contact@tushita.org
Tibetan Buddhist Society, 20 Cookes Road (access Mickleham Rd), Yuroke, 45 minutes from the CBD, 10 minutes from the Tullamarine Fwy