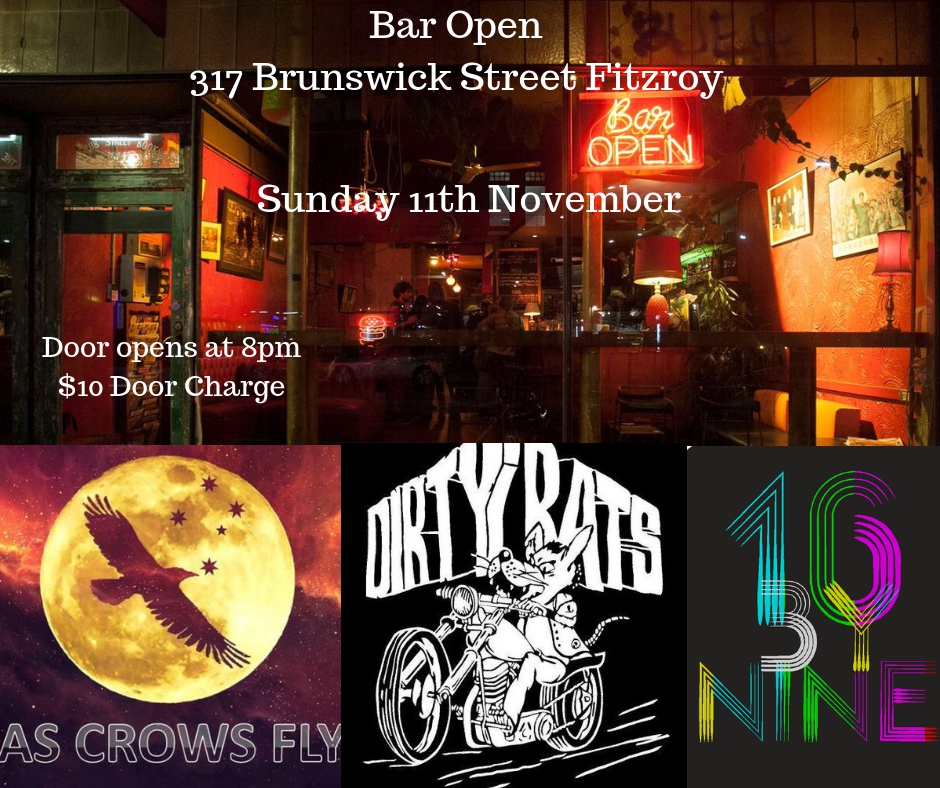 Event Details
Looking for rock music in Melbourne and more specifically, Fitzroy?

This Sunday, head on down to the Bar Open on Brunswick Street and treat the ears to the sounds of the original rock bands, As Crows Fly, Dirty Rats and 16byNine.


Doors open at 8pm and a small $10 Door charge applies.