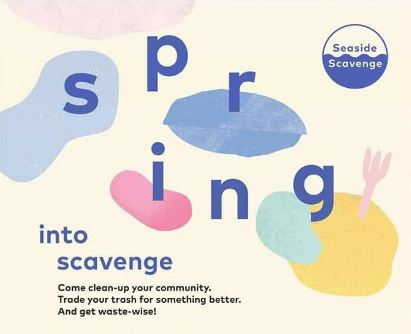 Event Details
Join the My Guide Team at this year's Annual Seaside scavenge.

A T T E N T I O N. C O M M U N I T Y.

The Seaside Scavenge normally runs in Rye will this year will be run in McCrae!

Saturday 6th February, 9am to 2pm George Kilburn Park in McCrae, to the left of the lighthouse!

The positive impact the Seaside Scavenge has on the community is huge. A beach side litter clean up where the rubbish people collect is used as a currency to purchase second-hand clothing, goods and eco-friendly products provided by the local community and businesses that support creating awareness and community change when it comes to waste and how it can be repurposed.

Along with happy litter collecting participants, we need volunteers to help run the day.

We look forward to seeing you.
Sponsor:
The Featured event cost on My Guide Melbourne is kindly sponsored by
Tonics@Tullys
.. the Peninsula's #1 Smoothie and Juice Bar