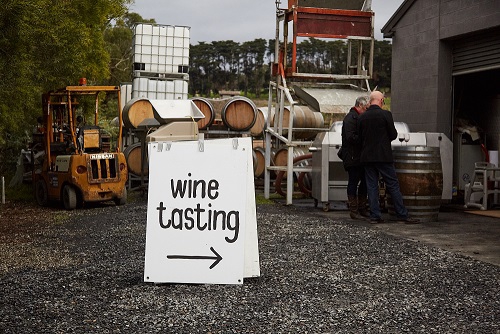 Shedfest
Wine Festival, Yarra Valley
Sat Oct 8th 2016 to Sun Oct 9th 2016 at 08:00
---
Melbourne
,

Yarra Valley Smaller Wineries

,

Yarra Valley
https://www.myguidemelbourne.com/events/shedfest
BOOK NOW
Event Details
Celebrate the change of season and the food and wine of the Yarra Valley's smaller wineries at Shedfest this October.
A progressive dining festival, Shedfest will take place Saturday 8 and Sunday 9 October this year across 14 different wineries.
Lovers of food and wine can explore some of their favourite wines or discover new ones with some delicious food, in a casual and fun atmosphere.
Each winery will have live music and serve entree sized meals including a signature dish, a vegetarian option, dessert, tea, coffee and the option to taste wine at the Cellar Door or by the glass and bottle.
Plan your day by selecting the wine and food you'd like to try or choose a cluster of participating wineries in a pocket of the Yarra Valley where you can easily move from one meal to the next.
A great day out or weekend stay for a group of friends and family.
Book online to save with an Early Bird Special which includes 1 x entry ticket (valid both days), 1 x entree-sized meal ticket (up to value of $18), 1 x dessert ticket (up to the value of $12) & a voucher to purchase bottled wine to the value of $30.
The Early Bird package tickets and vouchers are non-refundable. Please note, you can use your tickets at any participating winery but no change will be provided in exchange for any ticket or voucher purchased.

Tickets through the BOOK NOW button above.
For more information on how to plan your day, go towww.shedfest.com.au
Participating wineries:
Billanook Estate
Brumfield Winery
Elmswood Estate
Millers Dixon Creek Estate
Morgan Vineyards
Payne's Rise
Seville Estate
Seville Hill
Soumah of Yarra Valley
Warramunda Estate
Whispering Hills
Wild Cattle Creek
Yarra Peaks
Yering Farm Wines
* This event promotion provided free by #guidetomelbourne #mydestinationmelbourne