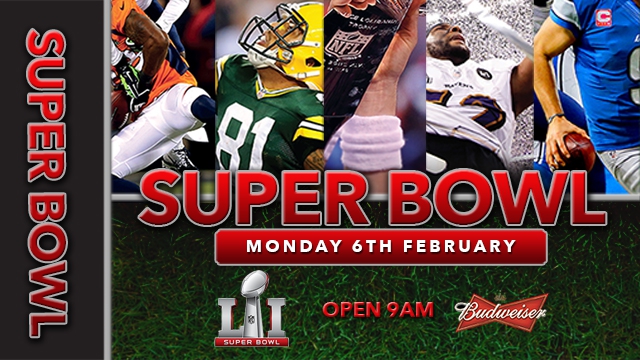 Event Details
Super Bowl LIVE on our BIG SCREEN

Watch the New England Patriots take on the Atlanta Falcons in Super Bowl L1 live on the big screen.

Grab some breakky or hold off for some buffalo wings or our brisket pack from our American menu.
Free Budweiser hat with every Bud bucket purchased.

If you can't make it down early come in on your lunch break to catch the 2nd half!
Special Super Bowl meal and drinks available
Reserve your table online via the BOOK NOW button above or phone on 9663 5977