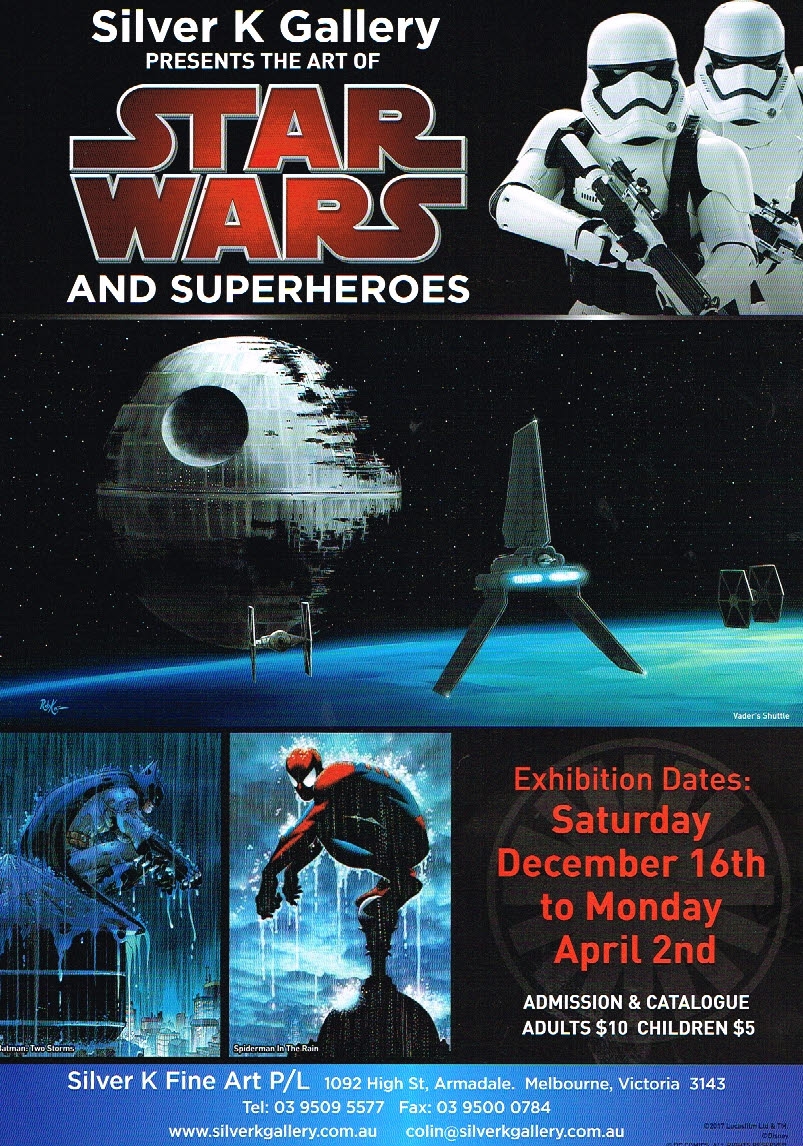 Event Details
Exhibition on 18th March to 2nd April 2018

Silver K Gallery has taken over two years to bring together an extraordinary collection of Star Wars art that will literally take visitors on a journey through the life and times of the whole Star Wars saga.

The art on display is first created by the artists as a one off original and then reproduced as a limited edition Giclee print on canvas or paper. Lucas Films, now owned by Disney, have commissioned some of the finest artists and illustrators to recapture many of those classic scenes and moments that have made Star Wars such an internationally acclaimed success.

The canvas renditions are stunning and the Giclee process is so good that many pieces are mistaken for originals. The art works are all hand signed by the artists.

With over 150 pieces on display the exhibition presents all the favourite Star Wars characters including Darth Vader, Yoda, Artoo, Storm Troopers, Boba Fett, Princess Leia and many, many more.

The show also features a beautiful display of Superheroes artwork, with art from internationally acclaimed artists Alex Ross and Jim Lee being a centre point of the display. Batman, Superman, Wonder Woman, Green Lantern, Spiderman and many more are all part of this unbelievable collection. A stunning image of Mythology Batman gives viewers a glimpse of Alex Ross' artistic talent.

There is also a beautiful collection of Marvel art work hand signed by famed artist Stan Lee.