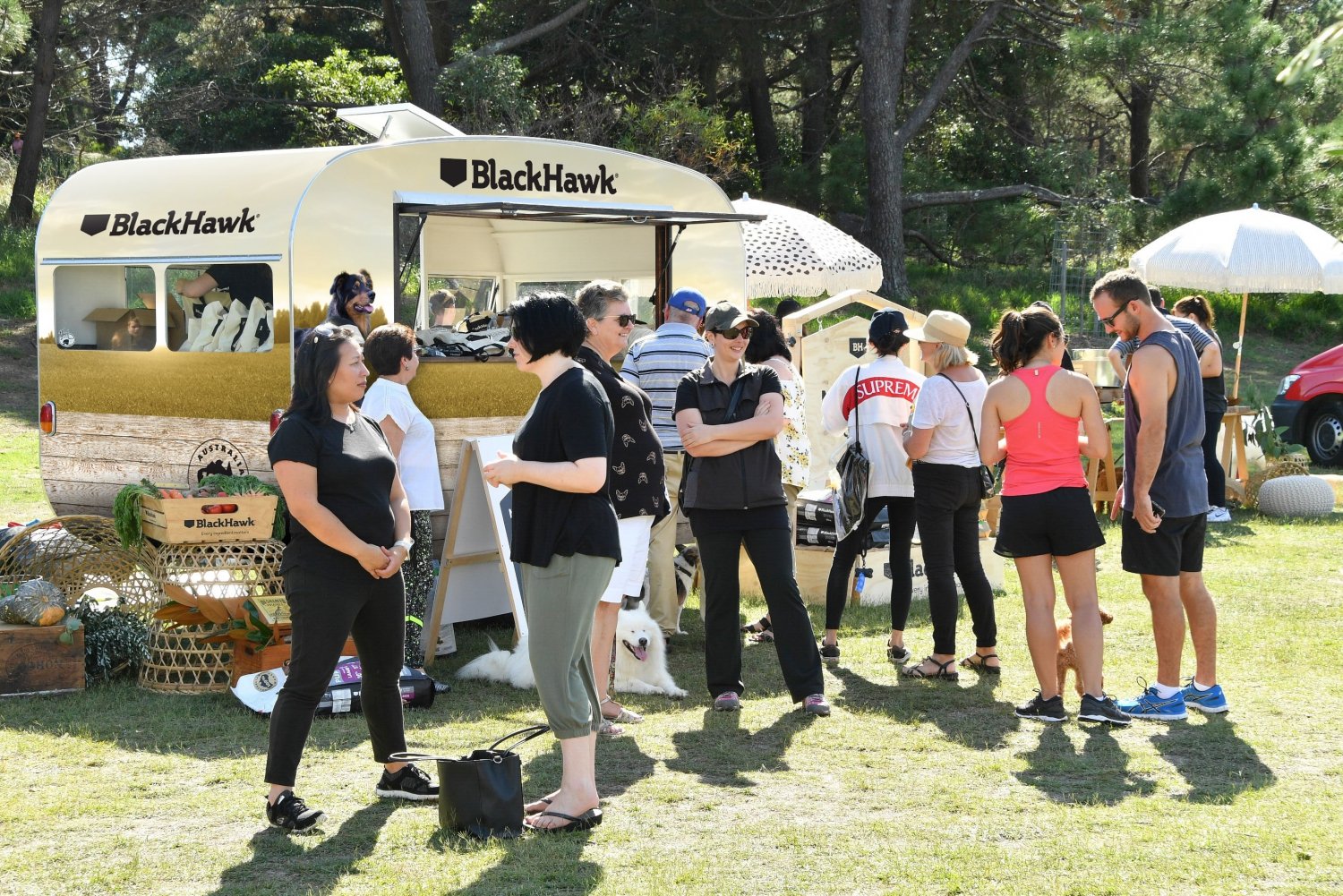 Event Details
Dog lovers, this is the weekend event for you and your best friend. Black Hawk is bringing its Real Food Movement® as the Black Hawk DogCheck™ Caravan tours the open road to rescue Aussie dogs from obesity.

Rescue Aussie dogs from potential obesity and educate pet parents on how to keep their pets happy and healthy.

Also being held in other locations and dates in your area.
Click make enquiry for more details.

With more than 41% of Aussie dog's suffering from being overweight or obese, Black Hawk is on a mission to fix this. The Black Hawk caravan will be visiting dog parks, beaches and dog friendly events across [insert state] this weekend, with a fun focus on giving pet parents a helping hand to keep their dog in the best possible shape. Pet parents will receive fun ideas on how to include their dog in their own fitness regime as well as brushing up on some nutrition advice. They will also receive free Black Hawk dog food samples, it's a great opportunity to mingle with fellow pet parents and their furry friends.

"The Black Hawk DogCheck™ Caravan is a really fun and informative day for anyone with a dog. We'll give pet owners the chance to discover what shape their dog is in with a DogCheck™ and put a spotlight on pet obesity and how pet parents can keep their best pets happy and healthy." Say's Aaron Chillingworth, Black Hawk Marketing Manager.

"With so many dogs classed as overweight or obese, the Black Hawk Real Food Movement and DogCheck™ Caravan is all about helping caring pet owners feed their dog great food, that's nutritionally balanced and jam-packed with natural ingredients to support health and wellbeing."

This is a dog friendly event not to be missed!