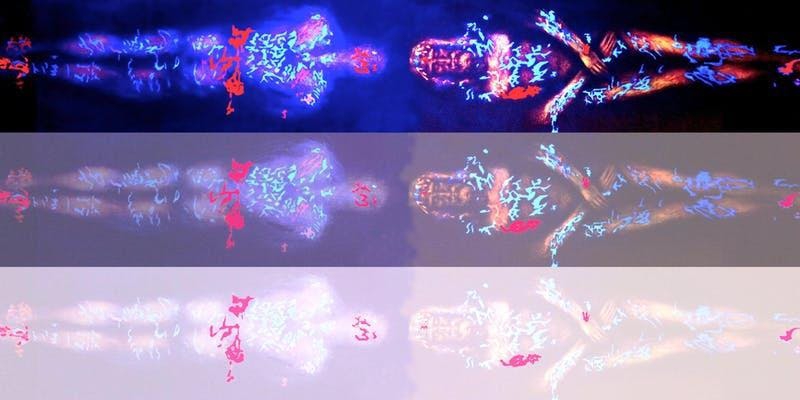 Event Details
The Holy Shroud is an immersive experience by celebrated Italian artist Veronica Piraccini.
16th November - 24th November
The Holy Shroud exhibition will be presented for the first time in Australia at this venue after successful exhibitions overseas.
For ten days only, six artworks created in response to the Holy Shroud of Turin using an ancient technique and colours of Piraccini's own invention, invite you to embark on a historical, scientific and artistic journey whilst provoking dialogue and contemplation.
The exhibition explores the enduring fascination with the Holy Shroud of Turin, a large linen cloth bearing the image of a crucified man, alleged to be Jesus of Nazareth. For millions of the Christian faith, the Shroud of Turin is physical proof of his crucifixion, death and resurrection. The Shroud of Turin is also the most scientifically researched, analysed and tested religious relic in the world, with its formal study known as sindonology.
Piraccini's artworks were made with what she calls 'imperceptible' pigments, because of their extraordinary ability to appear and disappear with a change of light. The colours are unique and cannot be duplicated.
Ticket buyers for each session time will be taken on a guided tour of the artworks. The ticket includes complimentary nibbles and soft drink with alcoholic drinks available for purchase.
Location: SpACE@Collins - 278 Collins Street, Level 1, The Walk Arcade
,
Timed Sessions; Click
BOOK NOW
for full schedule and information