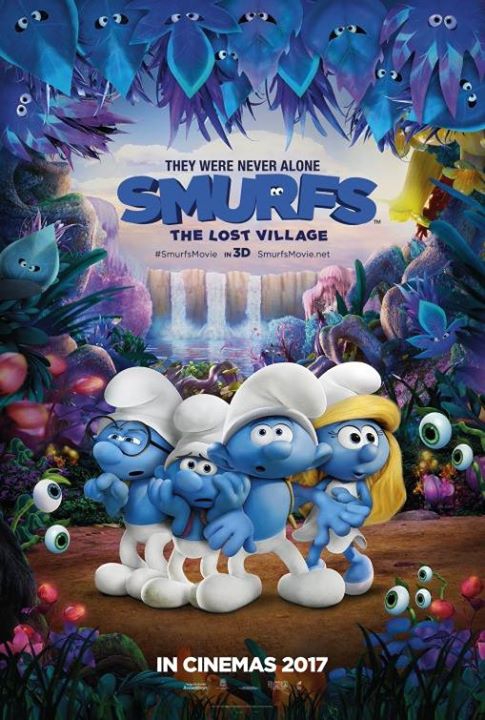 The Smurfs
Rooftop Drive-in Cinema
Sat Sep 9th 2017 at 18:30 until 20:31
---
Melbourne
,

90 waterfront way

,

Docklands

Melbourne
https://www.myguidemelbourne.com/events/the-smurfs-lost-village-at-rooftop-drive-in-cinema
BOOK NOW
Event Details
Join us on the Rooftop for a Smurftastic evening when we showcase the third in THE SMURFS franchise, THE LOST VILLAGE!

In this fully animated, all-new take on the Smurfs, a mysterious map sets Smurfette and her best friends Brainy, Clumsy and Hefty on an exciting and thrilling race through the Forbidden Forest filled with magical creatures to find a mysterious lost village before the evil wizard Gargamel does. Embarking on a rollercoaster journey full of action and danger, the Smurfs are on a course that leads to the discovery of the biggest secret in Smurf history!

'It's all in good fun. SMURFS: Lost Village also wants to engage with children beyond hollow gags and pop songs, which are there, but kept to a tasteful minimum.'

'This is a movie that kids will like more than their parents that grew up on the Smurfs. The nostalgia is there, just wrapped with a modern twist. It's still worth Smurfing your way to theaters to see all the Smurftasic fun.'

'There are plenty of ambitious set pieces boasting visual ingenuity, and the witty, perceptive script includes well-constructed subtext and lessons about breaking free from patriarchal norms and the benefits of learning about different cultures.'

TICKETS: Click on the BOOK NOW button.

* This event promotion on #myguidemelbourne is sponsored by End Captivity Forever - working to release captive animals everywhere.