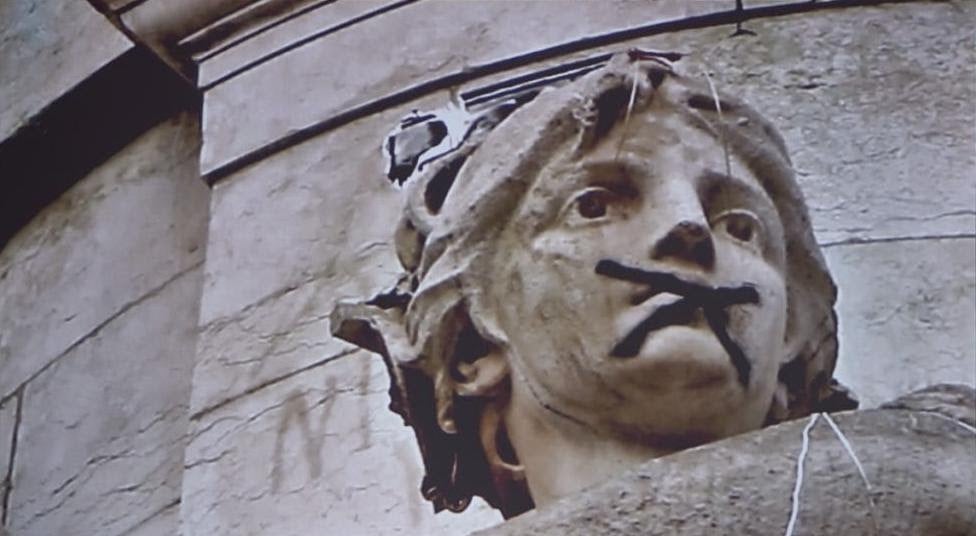 WORD OF MOUTH - Curated by Dr. Peter Hill
Show opening celebrated with cocktails
Thu Sep 12th 2019 at 17:30 until 20:30
---
Melbourne
,

Level 1, 2-12 Alexandra Pde

,

Clifton Hill

Melbourne
https://www.myguidemelbourne.com/events/word-of-mouth-curated-by-dr-peter-hill
BOOK NOW
Event Details
Melbourne contemporary art space Grau Projekt is presenting WORD OF MOUTH, an immense group exhibition in four "fragments" choreographed by Dr Peter Hill, a Glasgow-born Australian artist, writer, and independent curator.
First presented during The Venice Biennale in May 2019 and now arriving in Melbourne in its expanded version.
WORD OF MOUTH showcases 25 artists from Australia, Singapore and Scotland: Jon Cattapan, Brigita Ozolins, Michael Vale, Patrick Pound, Jacquelene Drinkall, Matt Bax, Cameron Bishop, Matthew Calvert, Stephen Hurrel, Michael Candy, Luke Roberts (aka Pope Alice), Adeline Kueh, Phil Edwards, Gary Carsley, anna nangle, Ceri Hann, Chris Bond, Peter Hill, Clare McCracken, artist collective DAMP, Ian Howard, Louise Weaver, Marita Lillie, Molly Kent, Urich Lau Wai Yuen.
Following the theme of visual artists' responses to Fake News, proposed by Ralph Rugoff, Director of the 2019 Venice Biennale, WORD OF MOUTH explores the notions of truth, fiction, illusion, propaganda, subversive street art, extra-terrestrials, fake news and surveillance.
This exhibition was born as a pop-up project to run during the first week of the Biennale; it was set up in a secret Palazzo not far from the official Biennale sites. WORD OF MOUTH was presented in four fragments, and this will be echoed in Melbourne. Visitors may choose to participate in any number of them. First fragment - the show itself; second - Psychogeography, art walks by Peter Hill. The third fragment includes drinking sessions at 'Plato's Cave', the venue for which will be announced on the day via Peter Hill's Instagram @superfictions1. And the fourth part of WOM is a series of lectures, held at art schools and art spaces, these can be booked via fakenewsandsuperfictions@gmail.com.
All WORD OF MOUTH artists, whose ages range from early twenties to late sixties, exhibit nationally and internationally. Many have won prestigious art prizes, and most have work in important museum and private art collections. They are very much at the contemporary cutting edge, and they all embody the title that Ralph Rugoff eventually chose for his Biennale "May You Live in Interesting Times".
Peter Hill plans to choreograph future ever-expanding versions of WORD OF MOUTH in traditional and non-traditional sites in Singapore, Scotland, New York, Berlin, and London between now and 2024.
Since 2017, Peter Hill has been on a round-the-world lecture tour called Fake News and Superfictions. He has lectured and completed residencies in over thirty locations including Berlin, Melbourne, Glasgow, London, Manchester, Sydney, Ubud, the Orkney Islands, Edinburgh, and Tasmania. He was one of 56 artists from 21 countries selected for the 2002 Biennale of Sydney titled (The World May Be) Fantastic, by curator Richard Grayson. Peter Hill's book Stargazing: Memoirs of a Young Lighthouse Keeper (Canongate) won Scotland's main literary prize, a Saltire Award, in 2004 at the National Libraries of Scotland.
Word of Mouth opening night (ticketed event):
12 September 2019, 5-30 till 8-30 pm
Tickets (grant entry and cocktail on arrival) are on sale now. Click BOOK NOW
Word of Mouth on view until 26 October 2019.
Grau Projekt is a contemporary art space located in the 1050sqm warehouse in the Northside of Melbourne, and the biggest commercial gallery in Australia. Opened in 2018 by Matthew Bax, the artist-slash-bar owner (Bar Americano, Gamsei, Der Raum, Bar Exuberante).
Grau Projekt's signature maneuver is a concept titled 'artist-curated drinking' where every show is celebrated with cocktails, created to underline the mood and philosophy of the exhibition. These tipples are served at the opening nights, special events and during the guided art walkthrough.