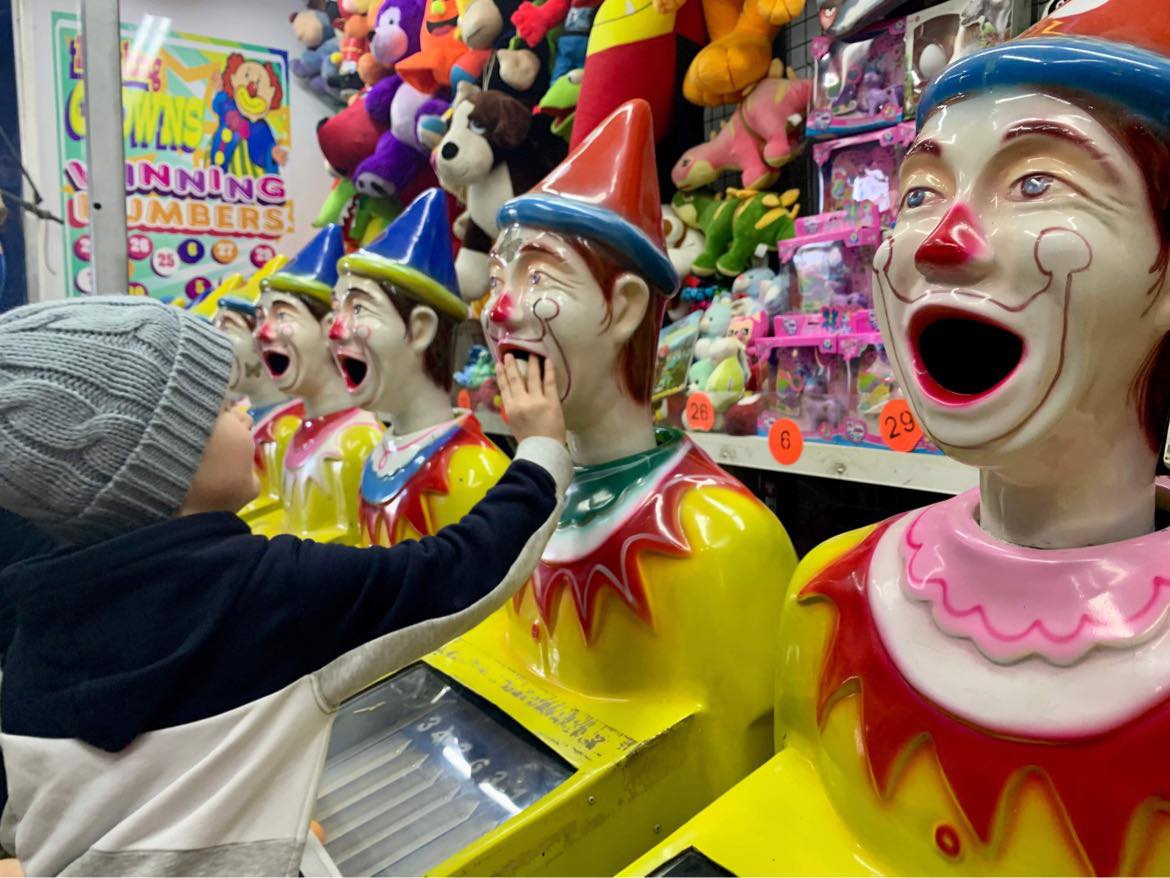 Event Details
CIRCUS ROYALE BURNLEY 2023!
Step Right Up! Experience a Circus Like Never Before: Circus Royale Brings Australia's Only Traveling Animatronic Zoo and 3D Hologram Display to Burnley Oval!
Get ready for the biggest and most extraordinary event of the year! Circus Royale is coming to Burnley Oval from 10th September - 8th October for the very first time ever! Brace yourself for jaw-dropping performances exhilarating acts and an experience that will leave you in awe.
Be prepared to be amazed as we introduce our thrilling new additions: the incredible Animatronic Zoo and the mind-blowing 3D Hologram Display. Step into our Animatronic Zoo and witness lifelike creatures come to life before your eyes. From majestic lions to graceful elephants get up close and personal with these incredible creatures in an interactive showcase that will transport you to the wild.
But that's not all! Prepare to be transported to another dimension with our 3D Hologram display. Immerse yourself in a world of wonder as holographic images materialize in our new pre-show. This year showcases astonishing acrobatics mesmerizing illusions and awe-inspiring performances. It's a visual spectacle unlike anything you've ever seen before.
Don't miss out on the excitement! Bring your family and friends for an unforgettable journey into the world of Circus Royale. Be part of the thrills laughter and sheer amazement that only a live circus performance can deliver.
For more information and to secure your tickets visit our website or contact our ticket hotline. We anticipate high demand so book early to avoid disappointment.
Join us at Circus Royale and experience the magic that will leave you breathless astounded and returning for more. Get ready to be wowed!
LOCATION:
Burnley Oval - Cnr Swan Street and Madden Grove Burnley
SHOWTIMES:
Friday 15th September - 7:30pm
Saturday 16th September - 3pm & 7:30pm
Sunday 17th September - 11am & 3pm
--
Monday 18th September - 11am
Tuesday 19th September - 11am
Wednesday 20th September - 3pm & 7:30pm
Thursday 21st September - 11am & 3pm
Friday 22nd September - 3pm & 7:30pm
Saturday 23rd September - 3pm & 7:30pm
Sunday 24th September - 11am & 3pm
Monday 25th September - 11am
Tuesday 26th September - 11am
Wednesday 27th September - 3pm & 7:30pm
Thursday 28th September - 11am & 3pm
Friday 29th September - 3pm & 7:30pm
Saturday 30th September - 3pm & 7:30pm
Sunday 1st October - 11am & 3pm
--
Monday 2nd October - No Show
Tuesday 3rd October - No Show
Wednesday 4th October - No Show
Thursday 5th October - No Show
Friday 6th October - 7:30pm
Saturday 7th October - 3pm & 7:30 pm
Sunday 8th October - 11am (Final Show)
PRICING:
VIP: Child: $45 Adult: $55
RINGSIDE: Child: $35 Adult $45
GRANDSTAND: Child: $25 Adults: $35