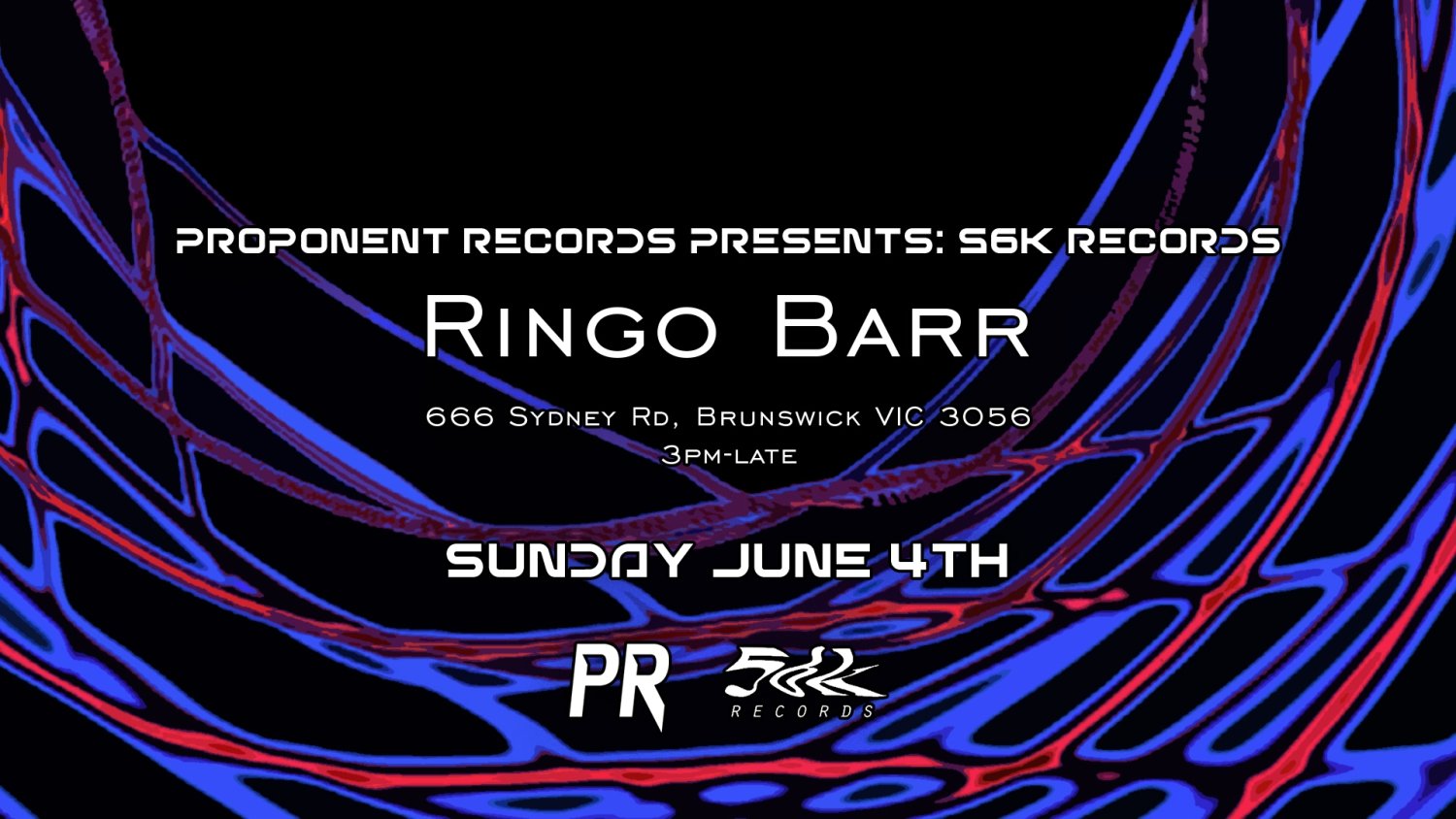 Event Details
Proponent Records and 56K Records are excited to present an upcoming event of electronic and analogue beats complemented by visual artistry. This unique event will take place at Ringo Barr, a Brunswick bar and record store with a vast collection of vinyl records.
In collaboration with 56K Records, the event will feature an extraordinary visual art installation that will transport you back to the golden era of analogue technology. The 56K screens are a rare find, with cathode-ray tube technology that provides a nostalgic feel and visual artefacts like no other. It's a one-of-a-kind opportunity to witness the magic of a bygone era, and the high-pitched hum of the CRT monitors will leave you with a warm, sentimental taste.
In addition to the visual art, the event will also feature a mix of DJ's, vinyl DJs and live acts, with a sound that spans from deeper melodics, groovy house tunes and breaks. You'll be able to immerse yourself in the music and experience the energy of the performers as they showcase their unique styles and sounds.
Experience the intersection of music, technology, and art at our upcoming event. Join us and celebrate the passion of emerging artists as they showcase their talent in a unique and immersive way.
Line Up:
2-3: Aquifier (LIVE)
3-4: DJ Redline & Saxon (DJ)
4-5: Lost Memories (LIVE)
5-6: Thortz (CONTROL VINYL)
6-7: Perpndicular (DJ)
7-8: Hollywood Real Thoughts (LIVE)
8-9: Sammy A b2b Sammy K (VINYL)
9-10: DJ.FLAC (VINYL)