Seachange Holiday Rentals
Mornington Peninsula
Holiday Rentals
Renting out or looking to rent; a truly local rental management company. Living on the Peninsula ensures a face- to- face quality service, unique in this industry and able to offer lots of advice about this beautiful part of the world.
Whether you're looking to rent a property or list your own property for rent, Kirsty at Seachange is here to help; a leading property agent on the Mornington Peninsula.
Providing a unique personalised service within the rental property sector, Seachange is a small family business specializing in managing holiday rental homes.
Owner Kirsty, had been in the property game for over 10 years, working previously as a property manager at a major real estate operation on the Peninsula before starting up Seachange. Personal, quality service was lacking and this is the Seachange difference.
Whether you are looking for a weekend getaway to explore the Mornington Peninsula, or 2 month stay with friends or family, Kirsty will find a quality home to suit your needs.
Providing a top personalised service, she offers a tailored 'meet and greet' service where the terms and conditions applicable to each Seachange Holiday rental home are explained.
Kirsty says 'We're always ready to go the extra mile. If we have guests arriving from overseas in the middle of the night, we can arrange groceries to get them through until the shops open'. The homes are very well maintained with full amenities and linen hire also available. Everything you need to get your stay off to a great start without the fuss'.
Airport Collection Service:
Through our network of suppliers, an airport collection can be arranged. Please ask for details; all part of the Seachange difference.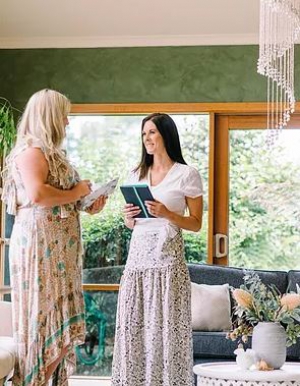 Best For Whom
Business Travellers

Expats

Couples