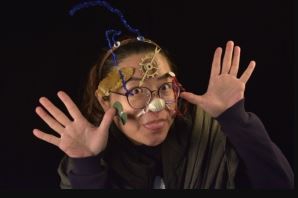 Event Details
Friday 11th October - 19th October.

It's time to BE BOLD at the Bowery Theatre and St Albans Community Centre.

The BE BOLD Festival is a collection of unique and interactive arts events that seek to engage, stimulate and celebrate diversity. Fashion is an intrenational language that displays both talent and skill and is s focus of this festival - we celebrate, subvert, up-cycle and re-image fashion as a way of expression by and for the people.

We have a special focus on activities for children and families of all ages. If you are interested in creative expression, collaboration, and contemporarty arts join us in being bold!

Visit the website for more information and to register for some of the pre-festival events.
Be Bold Festival is supported by the Victorian Government through Creative Victoria and is a FREE event.