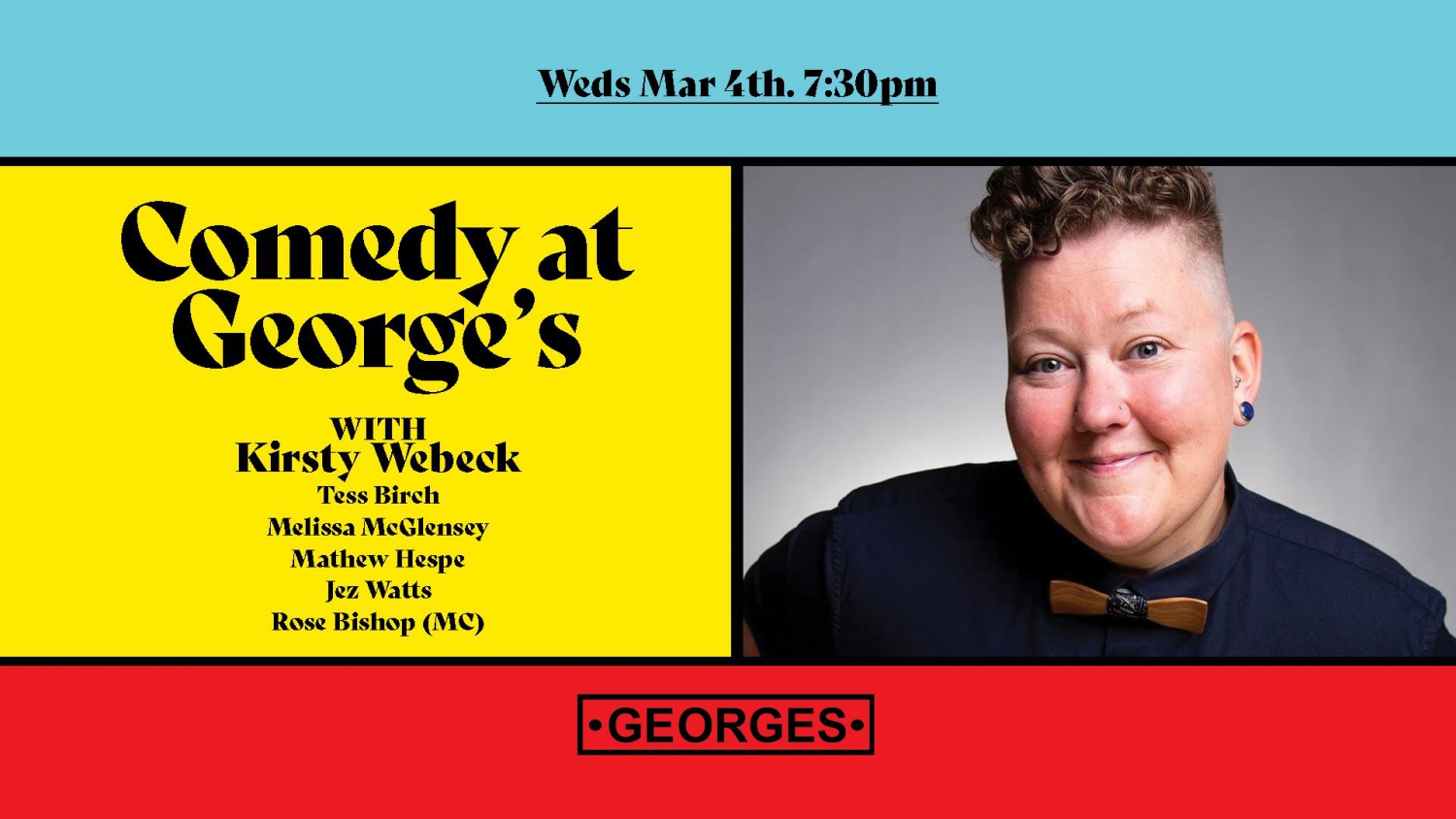 Event Details
Weds night from 7:30pm, we put some hahas in ya humpday.

Catch the biggest and best names of Melbourne comedy in the cozy comfort of George's Bar in the heart of Fitzroy, all for the bargain price of FREE! We'll also have $2 cuppa noodles available over the bar. Flavour sachets and stand up comedy: together at last!

This week, your headliner is the very marvellous Kirsty Webeck!

... annnnd we'll also have:
Tess Birch
Melissa McGlensey
Mathew Hespe
Jez Watts
& your MC Rose Bishop
Spread the word, get involved.