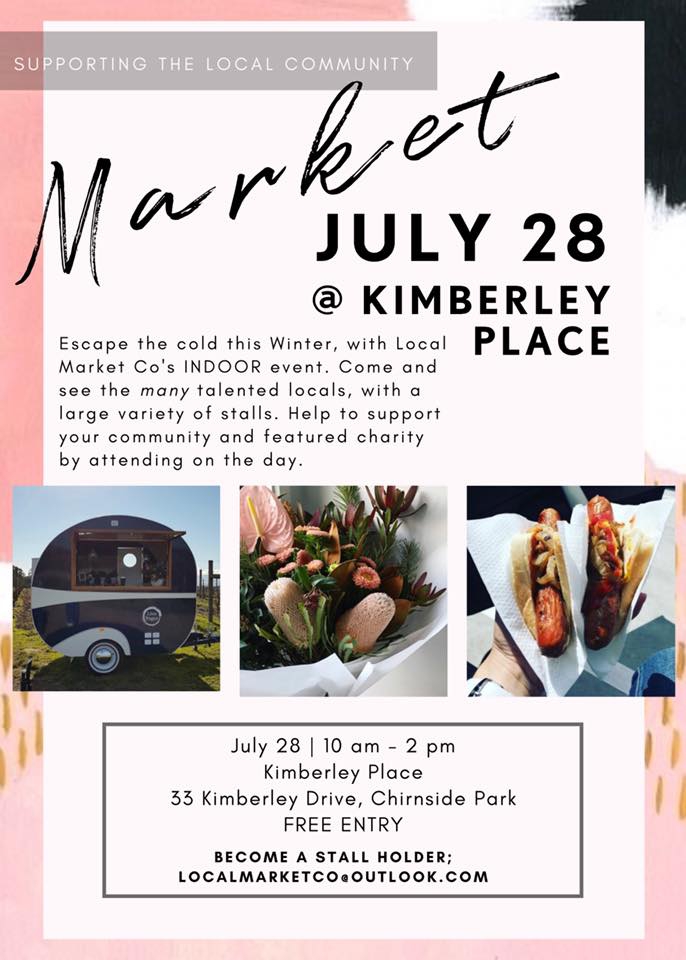 Event Details
LMC INDOOR MARKET! 👨‍👩‍👧 ☕️ 🐶 🌭 ❄️

Local Market Co proudly support the local makers, charities & organisations, including the gorgeous new KIMBERLEY PLACE community centre, with a newly refurbished building and event space.

Each of our events have a showcased charity / organisation we support & help raise funds for, as well as a selection of top quality stalls, from members of the community.

Come and enjoy great coffee & food trucks, as well as a indoor kids area, picnic area, footy, dog park, playgrounds & local nearby cafe's.

LMC markets are the perfect day out for the whole family.