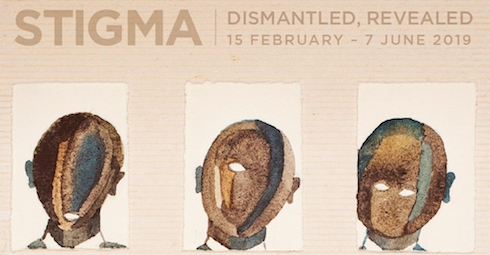 Event Details
The Dax Centre is launching a new exhibition in its gallery that will showcase a wide variety of artworks that have never been seen before, to raise awareness and reduce stigma towards mental health issues.

STIGMA: dismantled, revealed will open on Friday 15th February at The Dax Centre in Melbourne and will run until 7th June.

This free-entry exhibition will display 66 pieces of artwork that have been exclusively curated by seven emerging and contemporary artists with a lived experience of mental health issues.

The exhibition will explore the stigma and stereotypes towards mental health issues that exist today and will convey the self-stigma experienced by those living with mental health issues, as explored by the artists through their creations.

Visitors will be able to enjoy a wide range of art including 3D sculptures, paintings, cartoon drawings, installations and weaving, created by exhibiting artists, Simon Crosbie, William Hawkins, Lucy Hotchin, Joanne Morgan, Cornelia Selovar and Kylie Steinhardt.

In a Dax Centre first, the exhibition will house a resident artist who will transform part of the gallery space into a woven installation. Visitors will be able to meet resident artist, Jessie Brooks-Dowsett, and work with her to co-create her woven masterpiece.

Throughout the exhibition, The Dax Centre will also host a number of public programs including:

• An Artist in Conversation (Thursday 28th February, 6-8pm), which will involve a panel and Q&A session with the artists who will share their experiences of stigma, self-expression and art making.
• Community Sundays will take place on 17th and 24th March (11am-4pm) where visitors will have the chance to meet the artists, take part in art-making activities, enjoy live music from Artful Dodgers Studio and indulge in an afternoon tea.

Opening hours: Every Wednesday – Friday, 12-5pm and Sunday 17th and 24th March, 11am-4pm.