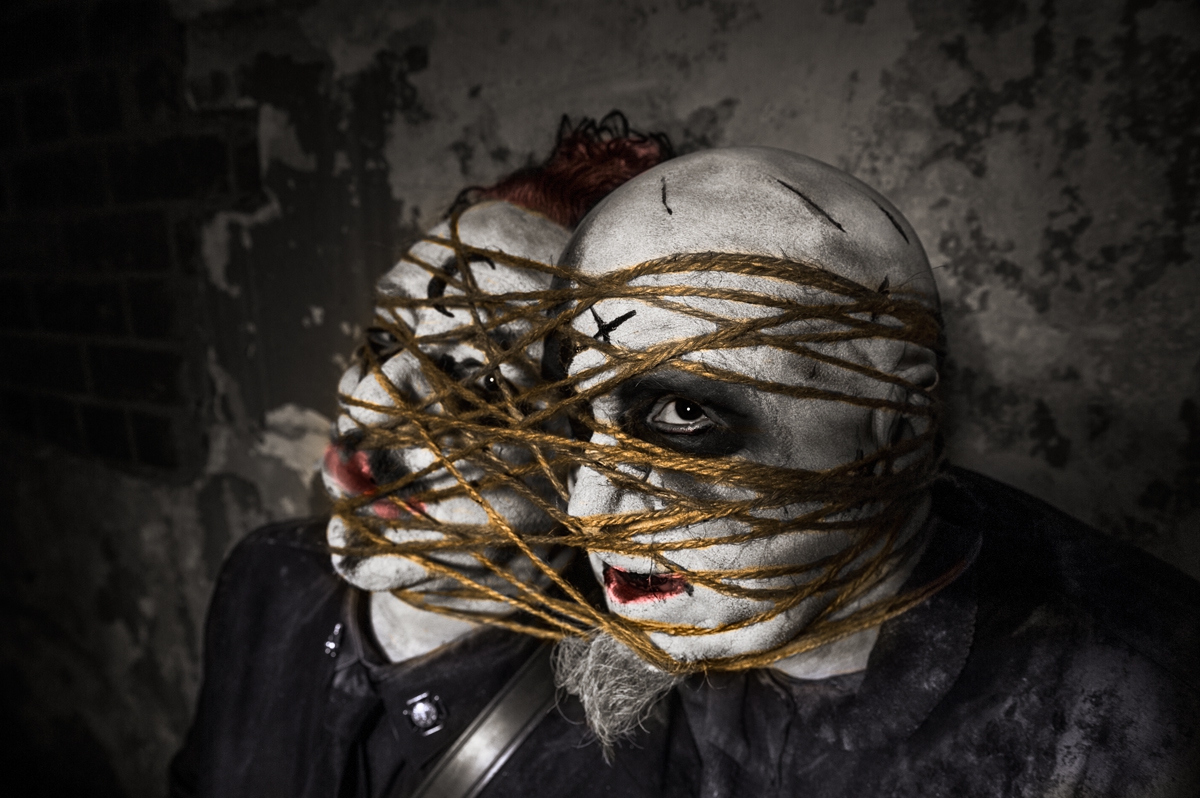 The Baby Farmer
Melbourne Fringe Festival
Wed Sep 27th 2017 to Sat Sep 30th 2017 at 21:00 until 21:00
---
Melbourne
,

Bluebeard's Den, Emerald City (The Meat Market)

,

3 Blackwood Street

,

North Melbourne

Melbourne
https://www.myguidemelbourne.com/events/the-baby-farmer
BOOK NOW
Event Details
The waters have broken and the contractions are now coming at regular intervals. Brace yourselves lovely ones because The Laudanum Project are on their way to the 2017 Melbourne Fringe Festival to drag their latest and unholiest offspring out into the light.
The Baby Farmer is coming.

Never content with treading the path most traveled, The Laudanum Project have devised their latest and darkest production as a two headed monstrosity that consists of a one act play and an illustrated book.

The Play

Set against the backdrop of London's East End during the 1870's, this one act play explores the isolation and spiraling madness that surrounds 6 year old Agatha May and her mentally ill mother Winnifred Alcorn. Amidst an ever growing nightmare of premonitions, omens and visitations Agatha and Winnifred's darkened world slowly begins to unravel when a shadowy stranger with a sinister agenda appears on the streets of Whitechapel and initiates a terrifying game of cat and mouse that will leave both mother and daughter changed forever. As narrator Alphonse Cheese-Probert (Nick Ravenswood) pores over the sombre minutiae of Agatha and Winnifred's tragic tale, the plaintive yet powerful soundtrack created by Captain Enoch Malleus (Gareth Skinner) forms an ever shifting musical tapestry that envelopes the entire story from beginning to end. With The Baby Farmer, The Laudanum Project have conjured up a somber meditation on destiny, lost innocence and the nature of evil that blurs the lines between dreams and reality, and whispers to the madness that hides within all of us.

The Book

For The Baby Farmer book artist Chloe Neath has meticulously created over 25 breathtaking illustrations that beautifully portray Agatha and Winnifred's gloomy realm. From astonishingly detailed panoramas of London's East End, to skin crawlingly intimate portraits of the characters, Chloe has captured the very essence of The Baby Farmer story in all of its jolting extremes. With full text from the play and an exquisite layout by designer Matthew Revert, The Baby Farmer illustrated book not only serves as a unique extension of the play but stands alone as a stunningly dark and beautiful volume in its own right.

'...discomforting, gripping, ominous – and fantastic.' - Miriam K, Kryztoff RAW
'I was left numb by the experience. This is a must see for lovers of theatre and ghostly tales.' - Kerry Cooper, Stage Whispers.
'It was as if Richard III had escaped from the nearby Her Majesty's Theatre and popped in for a particularly manic spell of moonlighting.' - Richard Evans, The Advertiser. 4 1/2 stars.
DATES:
September 27th, 28th, 29th & 30th.
PERFORMANCE TIMES:
9pm
TICKET PURCHASE:
Click
BOOK NOW
or call: (03) 9660 9666