University Cafe
Lygon Street
Italian - Pizza Pizza Restaurants Italian Restaurants
Proudly Lygon Street's oldest restaurant and celebrating 60+ years of fine food and service.
For over 60 years, the University Café has been delighting diners with its excellent Italian cooking.
Today, the restaurant's is still as popular, and locals, academics and tourists alike flock here to enjoy a delicious bowl of pasta or risotto accompanied by an excellent cup of coffee. Some of them come just for the food, and others frequent bustling University Café regularly to enjoy the atmosphere and a chat over a good cup of caffeine.
Located in the heart of Lygon Street, the Café, which was one of Melbourne's first espresso bars, has an eclectic clientele. The home-style Italian fare and the varied menu are both big drawcards and the helpings are as generous as they are tasty.
Diners can sit inside or enjoy great food or a coffee al fresco outside anytime of day, as University Café is open for lunch and dinner.
Favourite dishes include the mushroom risotto, or spaghetti that tastes as if it was made by an Italian Mama.
Desserts are also delicious and traditional and the the Tiramisu is a popular favourite.

We look forward to seeing you and sharing our love of food with you. Grazie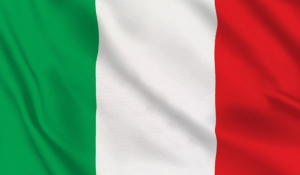 Transport:
Lygon Street is well served by both city bus service and the famous Melbourne tram system.
Parking:
Street parking or public car parks located a short walk away.
Website
More Info
Directions
Universita Bar Ristorante, 257 Lygon Street, Carlton & Fitzroy, 3053
View Larger Map
Budget
Best For Whom
Business Travellers
Mature Travellers
Couples
Best For What
Alfresco Dining
The Local Experience
Lively Atmosphere