Explore Australia Tours
Melbourne's newest and most exciting day tour specialists
Tours Food & Drinks Day Trips
Explore Australia is the newest day tour operator to hit the market providing high quality experiences whilst discovering the hidden gems of regional Victoria. Our tours have been designed to 'Live like a Local' incorporating boutique wineries and breweries, off the beaten track locations and unique Australian wildlife.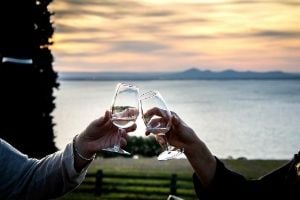 Tours specialise in 'Food & Wine' and 'Sightseeing', offering experiences that allow travellers to feel like a local, visiting unrivalled places whilst treading the path less followed.

From the Bellarine to Mornington Peninsula's, French Island & Penguin Parade as well as 'Around the Bay' in a day.

Explore Australia offers a small group experience aboard its 11 to 21-seater deluxe mini coach, we keep the experience and enjoyment both as individual and as personal as possible with local guides who are personable, knowledgeable and great storytellers.
Touring destinations include;

Private Tours/Charters:
The Explore Australia team are dedicated to crafting individual itineraries that are tailored to a traveller's needs. Whether it is a special interest group, family or friends, we will create a private tour that is one out of the box. Catering for group sizes from 10 – 50+, including corporate, school/student groups, sporting clubs, families or groups of friends.

Features
Small group day tours from Melbourne & Geelong
Off the beaten track locations
Food & Wine experiences
Knowledgeable & well-rounded guides
Click the BOOK ON_LINE NOW button above.
It's fast, it's easy and we look forward to seeing you soon.