Melbourne: The Coffee Capital of Australia
Food & Drink
Today, Melbourne is famed for its vibrant café culture
Our Top Experiences and Tours in Melbourne:
If youʻre booking your trip to Melbourne last minute, we have you covered. Below are some of the top tours and experiences!

Melbourne will again host the International Coffee Expo - taking place at The Melbourne Convention and Exhibition Centre (MCEC) next September - My Guide takes a look back at Australia's coffee history.

Following on from the success of last year's event, the trade show will unite coffee connoisseurs from across the globe.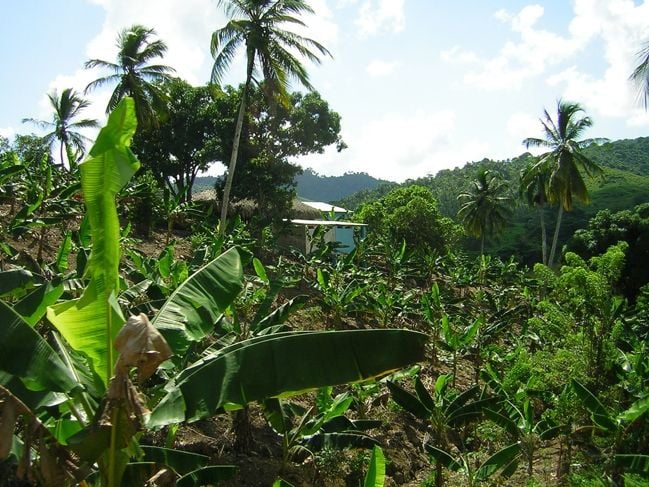 Unbeknown to many people, the lands down under have been producing the coffee crop for almost 200 years.
Australian-grown coffee is renowned for its distinctive bold, sweet, chocolaty flavours. It tends to be low in caffeine and pesticide-free, with most plantations favouring organic growing conditions. The country is best known for its Arabica beans, due to the ideal climatic conditions and fertile soil common of the land.  
It all began in 1832 when a small plantation was created at Kangaroo Point in Brisbane. Yet the industry later suffered a financial nose-dive, and for some 60 years only a handful of coffee plantations survived.
The invention of the mechanical harvester in the 1980s then saved the industry and brought it back into motion. The harvester, dubbed 'Coffee Shuttle #1', dramatically cut labour and production costs, thus allowing beans to fully ripen before being picked.
The machine revolutionised the process, and marked the beginnings of today's coffee industry.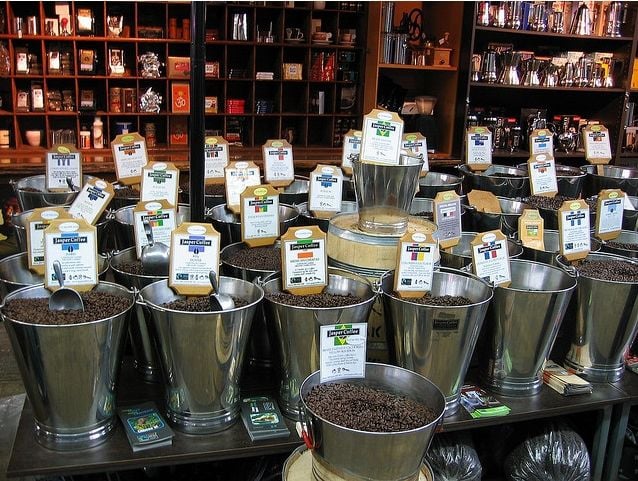 Today, Melbourne is famed for its vibrant café culture, with coffee shops lining every street corner. Its history began on Bourke Hill, and in the 1900s the city saw numerous roasting houses sprouting along its streets.
Bourke Street is home to the famous Florentines restaurant, which houses Melbourne's first espresso machine from 1901, as well as Pellegrini's Bar - one of the first cafes to import a Gaggia machine in the 1950s.
These new water-driven espresso machines made a more flavoursome brew, far less bitter than their predecessors. Gradually, people were lured away from the traditional tearooms, and an explosion of coffee shops sparked throughout the city, one that has been growing ever since.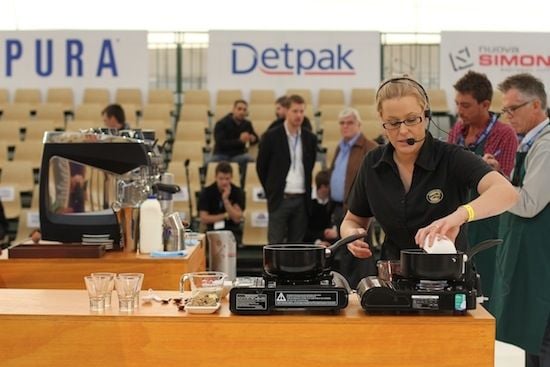 The Melbourne International Coffee Expo (MICE) is a celebration of this success.
In the western world, cafes have fast become the preferred meeting place for workers and friends alike, all choosing to converse over an espresso or a flat white. Returning in 2022 the Melbourne International coffee expo celebrates it's 9th year and is well respected throughout the Asia Pacific region as the 'must go to' event for anyone involved in coffee. With a cafe owners, restaurantaurs, right through to distributors, manufacturers and not forgetting talented baristas, this is a calendar event not to be missed. 
Visit the official website  
Travel around Melbourne to some of the places mentioned including the Melbourne showground is so easy using Melbourne's famous trams, rail or taxi. Follow this link Melbourne Transport to plan your journey and discover Melbourne's love affair with coffee for yourself.
Tours are available all over Melbourne for all types of activity and coffee is one of them. For a guided tour and learn all about coffee from a Melbourne, check out  Melbourne Cafe and Coffee Culture Walk
Image credits: eonaxon, Ted & Dani Percival