Must Stay Hotels in Melbourne
Inspiration
These are the hotels that offer something a little bit extra or are a little more unique
There really is something special about Melbourne. Its funky, graffiti-covered laneways, its world-class baristas and restaurants, its hip and fashionable locals – Melbourne is the cultural heart of Australia. What better way to complement your visit to this fabulous city than by checking yourself into one of its must stay hotels. These are the hotels that offer something a little bit extra or are a little more unique – in other words, they stand out from the crowd. Let's get better acquainted, shall we?
Hotel Lindrum Melbourne
Located on the famous Flinders Street, right in the heart of the Melbourne CBD, the Hotel Lindrum is a great place to stay if you want a convenient base from which you can see the sights. In addition to its prime position, this boutique hotel offers stylish and contemporary accommodation, which includes a full-sized billiards table, an intimate bar area complete with a fireplace and a restaurant serving first-class food.
A part of the world-class Langham hotel chain, the Langham hotel in Melbourne is another chip off the luxurious block. You can expect a lot from your stay at the hotel; a central location on the South Bank promenade with beautiful views of the Yarra River, five-star accommodation, an on-site day spa and health club, an elegant restaurant and lounge area and of course, wonderful service. The Langham is also situated right near the Crown Casino, where you can enjoy some live entertainment, drinks and a flutter!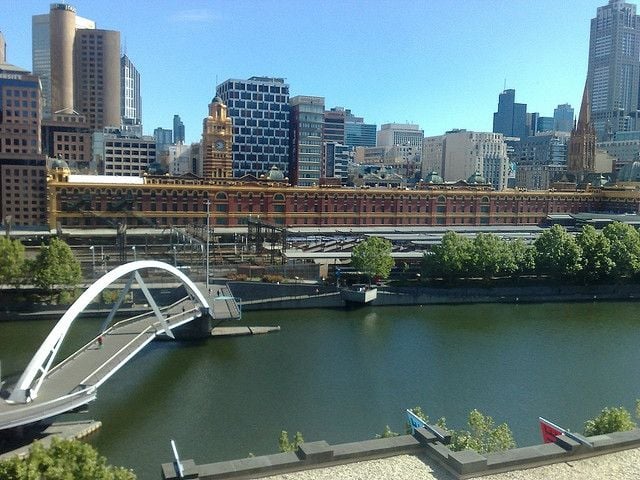 Image by melalouise
Speaking of the Crown Casino, for unbeatable proximity to this major attraction, why not stay at one of the hotels in the Crown Casino and Entertainment Complex? The Crown Metropol Melbourne is a larger-than-life hotel that offers its visitors a five-star experience. For spectacular views of the Melbourne CBD, take the lift to level 28 and head to Melbourne's highest sky bar, 28 Skybar & Lounge, where you can also sip on a delicious cocktail. You'll want for nothing when it comes to shopping, pampering, restaurants, bars, nightclubs and entertainment; the Crown Complex really has it all.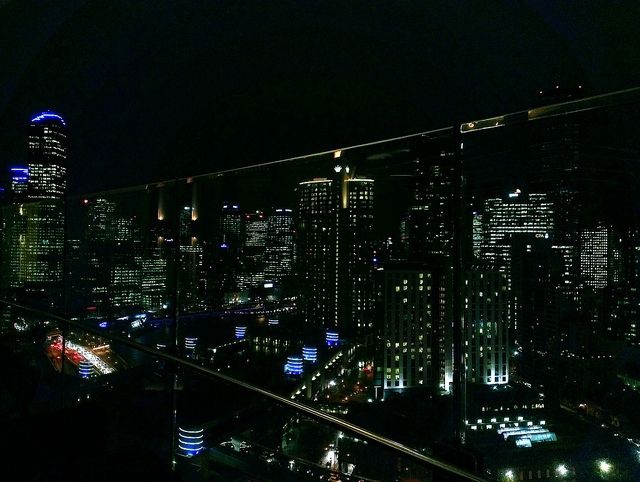 Image by >littleyiye<
Ovolo Hotel
With a décor that was inspired by Melbourne's laneways, the Ovolo Hotel on Little Bourke Street is a suitably trendy and arty boutique hotel that boasts a location close to Victoria's Parliament House and the Treasury Gardens. Dark hallways with brightly coloured doors, original pieces of artwork and sleek and contemporary designs are all on the menu when you check into this intriguing and fairly new addition to Melbourne's hotel circuit. If you are committed to sleeping in each morning, the hotel even offers blackout curtains!
The Hotel Windsor
Not far from the Ovolo Hotel, you'll find the historic Hotel Windsor, which is situated on the corner of Spring Street and Little Collins Street. Since opening all the way back in 1883, this five-star hotel has been the place to stay for politicians, celebrities and other well-to-do individuals; past guests include Katharine Hepburn, Gregory Peck, Meryl Streep and Kylie Minogue. Furthermore, there aren't many other establishments that can say the Australian constitution was drafted within their walls! If you like your history with a touch of luxury, then this is the place for you.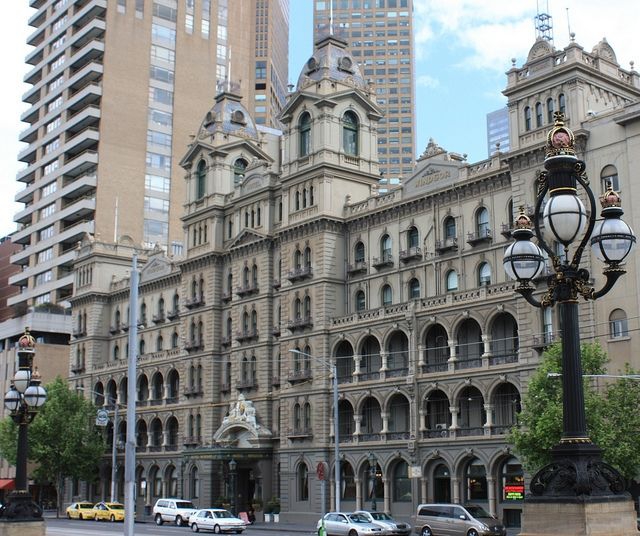 Image by jemasmith
Want more art? The Blackman hotel, a member of the Art Series hotel chain, will no doubt grab your attention right from the start with the striking, large-scale artwork that is featured on its exterior. Inside, the hotel is covered with artworks from the renowned Australian artist, Charles Blackman, including his wonderful Alice in Wonderland series. Be prepared to be inspired.
Base Backpackers Melbourne
Now, not everyone may have the budget to stay at five-star hotels and one of the great things about Melbourne is that, as a large city, it has a wide variety of accommodation. For a vibrant, fun and low-cost option, check out the Base Backpackers hostel in the inner city suburb of St Kilda. Not only are you quite close to the famous Luna Park amusement park, but you're a mere five minutes away from the beach! The hostel features funky, modern décor, a girls-only floor, 24-hour reception and security, Wifi and an on-site bar.
Title image by Gordon Bell