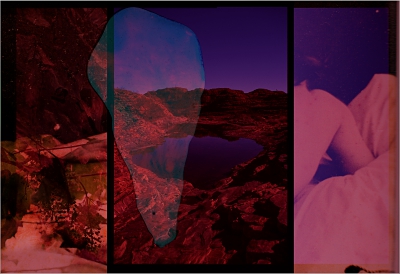 Artist Talk: Suzie Blake, Blood Mountain
Clifton Hill
Sat Apr 27th 2019 at 12:00 until 13:00
---
Melbourne
,

Level 1, 2-12 Alexandra Pde

,

Clifton HIll

Melbourne
https://www.myguidemelbourne.com/events/artist-talk-suzie-blake-blood-mountain
BOOK NOW
Event Details
SUZIE BLAKE - S01E03 - BLOOD MOUNTAIN
Grau Projekt invites you to Suzie Blake's artist talk on her current exhibition, Blood Mountain.

Artist Talk is a ticketed event with limited spots, each ticket is granting entry and an artisanal cocktail on arrival, created especially for the show to enhance its mood as a part of ARTIST-CURATED DRINKING PROGRAM.
Suzie Blake was born in Melbourne, she completed a Bachelor of Creative Arts at The University of Melbourne, Victorian College of the Arts, in 2002. After ten years working as a photographer in London, Suzie returned to Australia to complete a Master of Contemporary Art at the Victorian College of the Arts in 2017.
Her projects "What Does Breastfeeding Look Like?" (2015) and "The Wall of Shamed" (2017) have received extensive publicity and praise from international media, such as The Huffington Post, The Telegraph and Marie Claire.
Her new project, "Blood Mountain" (2019) is on view now. It is a sculptural installation featuring a 3-meter-high mound of red clothing and apparel. Upon closer inspection t-shirts with feminist slogans like "Girl Power" and "The Future is Female" can be seen poking through the debris. Fashion items once hung in pristine department stores next to posters of seductive young models, now used, old, dead. Uncannily, this imposing red mass is being exhibited in a former garment factory warehouse, now Grau Projekt.

Suzie speaks of the upcoming show, 'Mountain, the archetype of ascent and power – the bridge between heaven and earth is reimagined in the form of greed and waste. My work asks, what is the environmental cost of bloated man-made structures? And what is the role of feminism within such structures? Also, whose empowerment does the current iteration of the feminist movement serve? One cannot ignore the inherent irony in Western women proclaiming their feminist or pro-women stance via an item of clothing made by one of the 85% female garment manufacturers living in dire circumstances in the developing world'.

Analogous to the installation is a series of print works, revealing Blake's continued exploration of the female body and its relationship with the earth. These ethereal, mystical, yet simultaneously foreboding photomontages have been developed using both analogue and digital techniques, combining scans, and 35mm film, double exposure and solarizing. Using slide film, Blake photographed the landscapes around Australia in 2002 and has combined these with images of the female body scanned from a book on early erotic photography. Some of the works also feature layers of blood, ink, leaves and dried flowers.

Suzie muses, 'My art reveals the continual fascination I have with the female body. Through my practice, I explore the disruptive force of female life as it jostles with the man-made. Camille Paglia says, "society is an artificial construction, a defence against nature's power". It is this power that interests me'.

See you there!