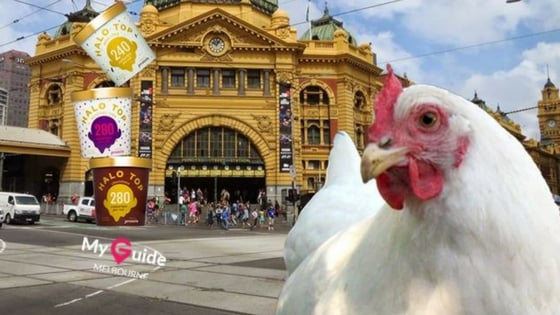 Event Details
Why did the chicken cross the road...? 🐓

Ice cream. .... Lots and lots of ice cream. 🍦🍦 😜

With the hot, sticky weather Melbourne has at the moment, take the chance to cool down with some lovely, delicious Halo Top ice cream FREE at Flinders Street Station tomorrow.

There's over 10,000 tubs being given away .. yep, given away by the awesome team from Halo Top 🙋

Head to Flinders Street and if you don't know how to get there .... use our handy Google Maps direction finder.