Melbourne Wine - A Tour of Victoria
Food & Drink
Vineyards dot the landscape in every corner of the State
Victoria is a destination rich in natural beauty and abundant in wonderful food and wine, playing host to the top Melbourne restaurants. Vineyards dot the landscape in every corner of the state, from the far north-west to the southern tip of the Mornington Peninsula. Should you be looking to discover full-bodied reds, crisp or sparkling whites or sweet dessert wines, you'll be spoilt for choice in vineyard-rich Victoria.
MorningtonPeninsula

Around an hour's drive south-east of Melbourne, the Mornington Peninsula is a haven for fine tipples and full-bodied flavours. There are 170 vineyards and around 50 cellar doors dotted amidst the lush, rolling hills. With a strong Italian influence, the Red Hill and Main Ridge area bursts with wineries, cheese makers, orchards and other small produce providers. Drive or hire a bicycle and immerse yourself in the vineyards and olive groves, or rest your feet and join the free shuttle service that connects cellar doors.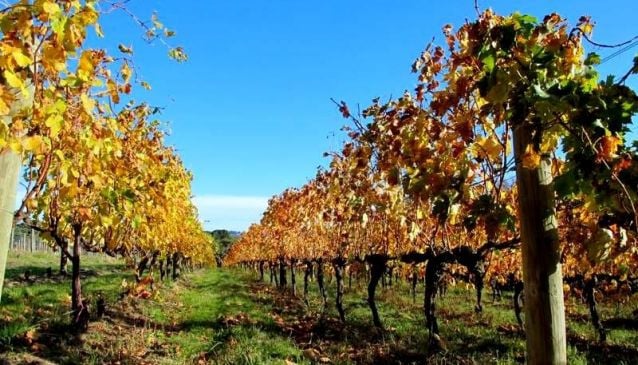 Goldfields 

The historic gold-rush town of Bendigo has traded gold for the riches of culinary delights. Sample the tastiest flavours at any of the bustling Melbourne cafes or fine restaurants in town. Head to the picturesque hills and valleys for the best Melbourne wine tours; meet the winemakers and sample the finest shiraz, cabernet sauvignon and other regional favourites.

With rich, red soils and warm summers, the Heathcote region has been producing robust and textured wines for well over a hundred years. It's known the world over for its superb shiraz but you'll also discover cabernet sauvignon, viognier and riesling. Be sure to sample a drop or two with a plate of locally produced cheese and olives.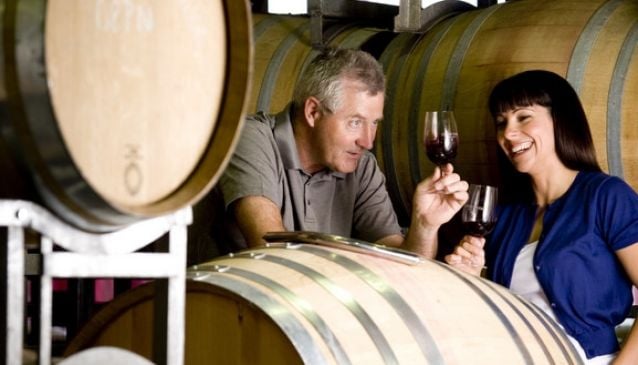 High Country

To the east of the Goldfields, the Goulburn Valley wine region has vineyards dating back to the 1860s, and is one of the best Melbourne attractions. Encompassing an area from Seymour in central Victoria, to Echuca in the north, the valley is home to vineyards, orchard growers and other local producers. Among the lush rolling hills, the Tahbilk Winery and Vineyard is one of the area's best known. It features a cellar door, a popular café and National Trust-listed heritage buildings.

The Strathbogie Ranges is a beautiful area of valleys and vineyards producing sparkling and delicate whites. The Plunkett Fowles vineyard is one of the area's best known. It's ideal for a meal where you'll discover home-baked breads, home-grown vegetables, enticing antipasti and other culinary delights. You'll not want to leave.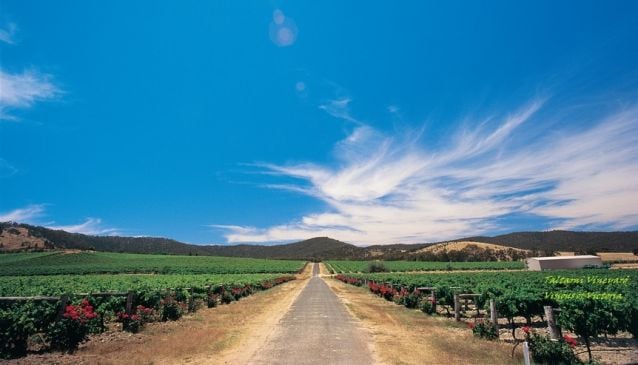 Accommodation and Touring
Food and wine is a major part of any Victorian experience. Base yourself locally, wine and dine at some outstanding Melbourne restaurants and enjoy country – or seaside – hospitality at accommodation including cottages, guesthouses, motels and resorts. To visit cellar doors, take a tour, hire a car, or where possible, hop on a bike to truly immerse yourself in the spectacular surrounds.

There's a culinary world to discover in beautiful Victoria, so what's stopping you? Start savouring your adventure today.